Goalkeeper: Oliver Baumann (Hoffenheim)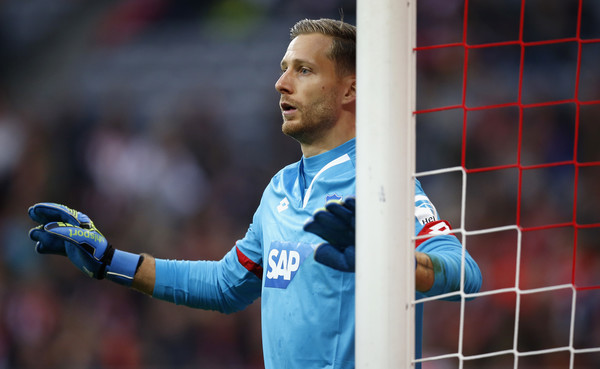 Ever since their promotion to the Bundesliga in 2008, Hoffenheim have held the reputation of a fun, attacking team, with flawed defense.
This season, only Bayern Munich managed to concede fewer goals than they did, and Baumann, who is one of only six players to play every minute in the Bundesliga this season, played a big role in that.
The 26-year old saved 75% of the shots he faced and kept 12 clean sheets in the league. It's not like he didn't have much to do either: he averaged 3.4 saves per game, tied for 4th most in the league.
His contributions were enough to guarantee Hoffenheim a spot in next season's Champions League, but not enough for him to get a call-up from the German national team head coach, Joachim Low.
Honorable mention: Manuel Neuer (Bayern Munich)
Right back: Philipp Lahm (Bayern Munich)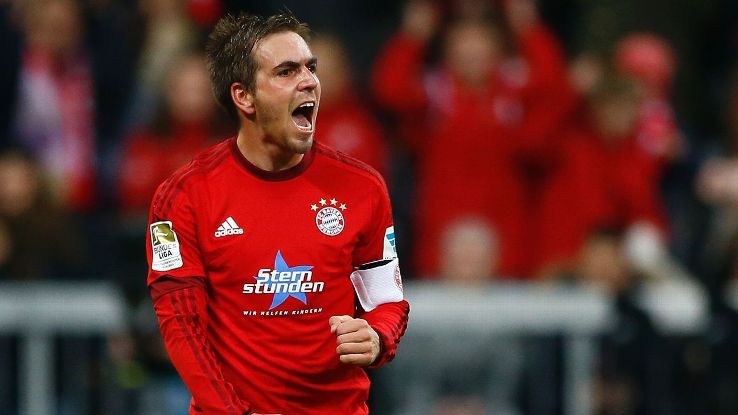 Nothing speaks of Lahm's consistency on the pitch better than the fact that even in his last ever season, he was one of the best fullbacks in the Bundesliga.
The former Germany captain played in 26 games this season, scoring once and assisting two goals.
The 33-year old completed 88% of his passes, while averaging 1.9 interceptions and 1.6 tackles per game.
Due to his aging, he wasn't as impressive going forward, but he was still incredibly solid defensively, and played a key role in a defense that conceded only 21 goals, the least of any team in the top 5 European leagues.
He will surely be missed by players and fans alike.
Honorable mention: Benjamin Henrichs (Bayer Leverkusen)
Center back: Frederik Sørensen (Köln)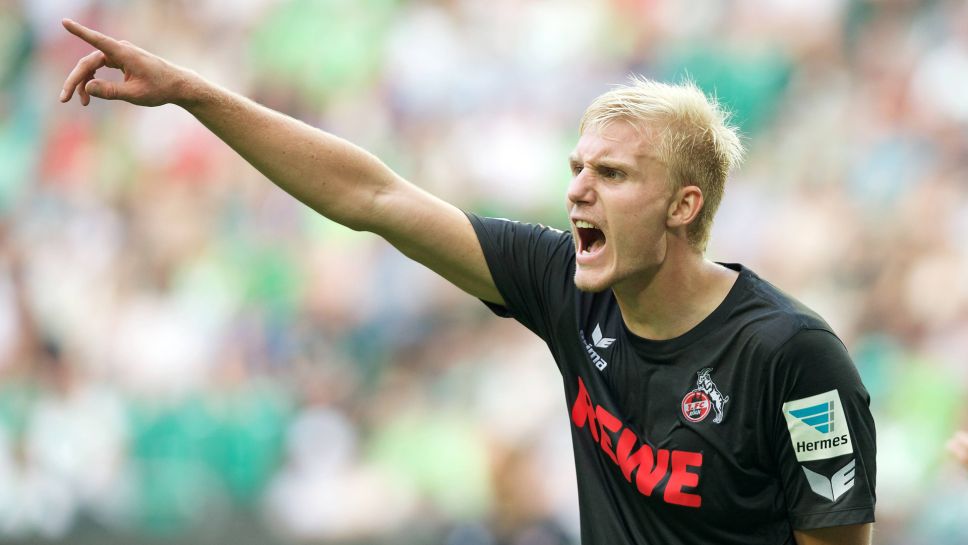 One of many pleasant surprises in the Bundesliga this season was Köln, who secured a Europa League spot in the final day of the season.
While Anthony Modeste grabbed all the headlines, and rightly so, Sorensen was getting the job done at the back.
The former Juventus man played at right back a few games, but he was mostly part of a central back two or three, always with positive results.
The 25-year old was 5th in tackles per game with 3.1, and in the top 10 for both clearances (5.2/game) and blocks (0.7/game).
Standing at 1.94cm tall, thriving in positional awareness, and only receiving five yellow cards this season, he could be a prospect for many top European teams seeking a solid center back.
Honorable mention: Niklas Sule (Hoffenheim)
Center back: Mats Hummels (Bayern Munich)
The first season back at Bayern may not have gone according to plans for Hummels.
His team lost to Real Madrid in the Champions League quarterfinals, and his former club, Borussia Dortmund, knocked Bayern out of the DFB Pokal, but there was not a more consistent center back in the Bundesliga than Hummels this season.
His numbers don't really reflect his influence on the pitch, but that's mainly due to Bayern's dominant style of play, which doesn't allow their defenders to stack up their stat sheets.
However, he is statistically one of the best passers in the Bundesliga, completing 89% of his passes and averaging 68.3 per game, the third most in the league.
Honorable mention: Willi Orban (RB Leipzig)
Left back: Sead Kolasinac (Schalke 04)
Despite only two starts in the first seven games of the season, Kolasinac forced his way into the starting lineup and stayed there for the rest of the campaign.
The Bosnian was solid in the back and a danger going forward, chipping in with three goals and five assists. His five assists were the most from a defender in the Bundesliga.
He was ranked 9th in interceptions with 3.2 per game and just missed the top 10 in tackles with 2.8 per game.
A tear in the abductor muscles slowed him down near the closing stages of the season, but according to many sources, that hasn't stopped Arsenal from signing him for the upcoming season.
Honorable mention: David Alaba (Bayern Munich)
Central midfielder: Thiago Alcantara (Bayern Munich)
In all my time watching the Bundesliga, I don't think I've ever seen a midfielder as dominant as Thiago has been this season for Bayern.
The Spaniard hardly put a foot wrong all season, and despite Robert Lewandowski's and Pierre-Emerick Aubameyang's 30-goal seasons, he'll be the main contender for the Player of the Season award.
Thiago's passing accuracy was the 4th best in the league at 90.2%, but he averaged the most passes per game with 94.9, nearly 16 more than Javi Martinez who was second.
The 26-year old also improved defensively this season, leading the league with 4.6 interceptions per game. He scored six goals and assisted five more, including goals in both games against title rivals RB Leipzig.
If he can keep this up, there's no telling to the heights he can reach.
Honorable mention: Sebastian Rudy (Hoffenheim)
Central midfielder: Naby Keïta (RB Leipzig)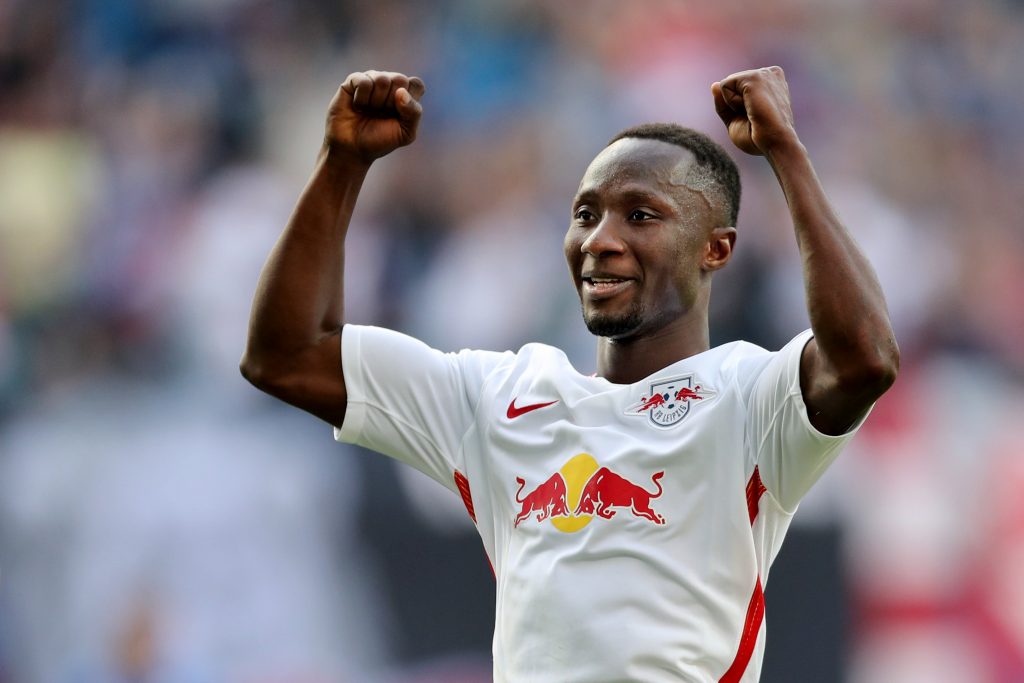 At 22, Naby Keïta already has the makings of a world-class midfielder.
It only took the Guinea international five minutes of Bundesliga action to make his mark: an 89th minute winning goal coming off the bench against Borussia Dortmund, and he never looked back.
Keïta registered eight goals and eight assists this season; not bad for a central midfielder.
Keïta likes to take matters into his own hands: only Ousmane Dembele (3.3) averaged more successful dribbles than the Leipzig man (2.7), and only Nabil Bentaleb completed more through passes than him.
The only negative of his season was that two of his poorest displays came against Bayern Munich, and he'll have to perform in big games if he is to make his name a household one.
Honorable mention: Kerem Demirbay (Hoffenheim)
Right winger: Arjen Robben (Bayern Munich)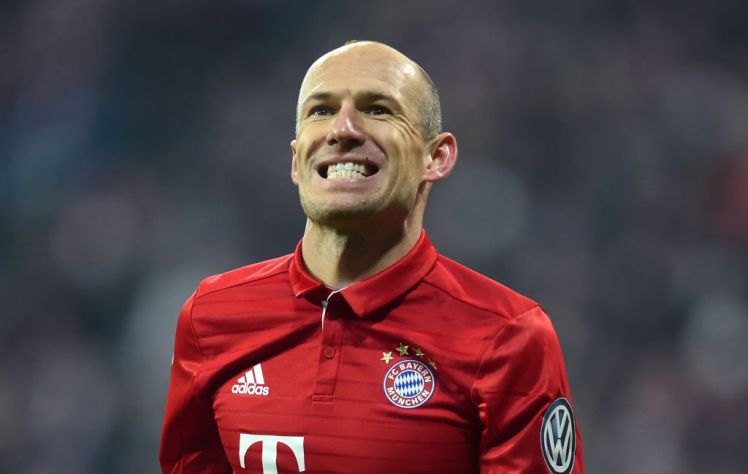 Watching 33-year olds Robben and Lahm waltzing down the right flank like it was 2013 all over again was one of the best things about this season's Bundesliga.
The "Flying Dutchman" managed to stay injury-free this season, and boy was he brilliant.
He played in 26 league games, 11 more than last season, and registered 13 goals and nine assists.
Bar Dembele and Keita, only Costa averaged more dribbles per game than Robben (2.4), showing that despite his age, he has not lost his fearful one-on-one ability.
His goal in the 5-4 comeback against Leipzig was the perfect definition of his abilities: flashing pace, effortless dribbling, and a cheeky cut inside and chip over the keeper. When will he get old?
Honorable mention: Ousmane Dembele (Borussia Dortmund)
Left winger: Emil Forsberg (RB Leipzig)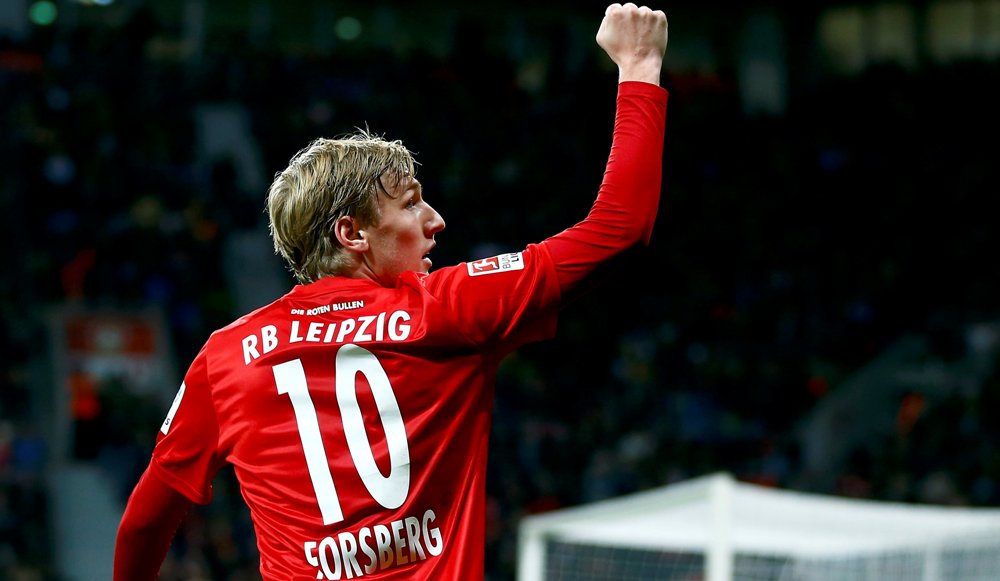 Emil Forsberg leads not only Germany, but Europe, with 18 assists from 29 games. His goalscoring record isn't too shabby either, with eight league goals to his name.
He doesn't only lead Bundesliga in assists; he also leads in chances created, with 3.1 per game, and is in the top 10 for through balls, dribbles, and crosses completed.
His only real slip in the season came in the 3-0 loss to Bayern, where he received a first half red card which would cost him the next three games as well.
But that did not prevent the Swede international from another wonderful half of the season, which included two assists and a penalty won against the Bavarians in Leipzig.
The 25-year old will definitely be one of the most interesting players to watch in next season's Champions League.
Honorable mention: Andrej Kramaric (Hoffenheim)
Forward: Pierre-Emerick Aubameyang (Borussia Dortmund)
Aubameyang has etched his name as one of the best number 9s in the world, with yet another outstanding season.
His 25 goals last season was a memorable achievement, but he outdid himself this season, scoring 31 goals and winning the Golden Boot in the final day of the season.
The Gabonese forward just never stopped scoring, whether it was a winning goal against Bayern Munich or four goals in a 5-2 win over Hamburg.
His lightning pace, combined with his improved finishing, have made him one of the best forwards in the world, and unless Borussia Dortmund can get back to challenging for titles soon, it's hard to see him staying there for much longer.
Honorable mention: Timo Werner (RB Leipzig)
Forward: Robert Lewandowski (Bayern Munich)
Lewandowski is just a really good forward and there's really not that much more to say.
The Polish striker was involved in the most goals in the Bundesliga, scoring 30 (for the second season in a row) and assisting five, contributing in just under 40% of Bayern's goals.
Lewa scored three hat tricks, against Werder Bremen, Hamburg, and Augsburg, as well as braces against Bayern's closest followers, Borussia Dortmund and RB Leipzig.
He did miss out on the Golden Boot in the final day of the season, but that will just serve as inspiration for him to do even better next season.
Honorable mention: Anthony Modeste (Koln)
Written by Eribert Volaj
Follow Eribert on Twitter @bertithecreator
Like O-Posts on Facebook
You can also follow O-Posts on Twitter @OPosts