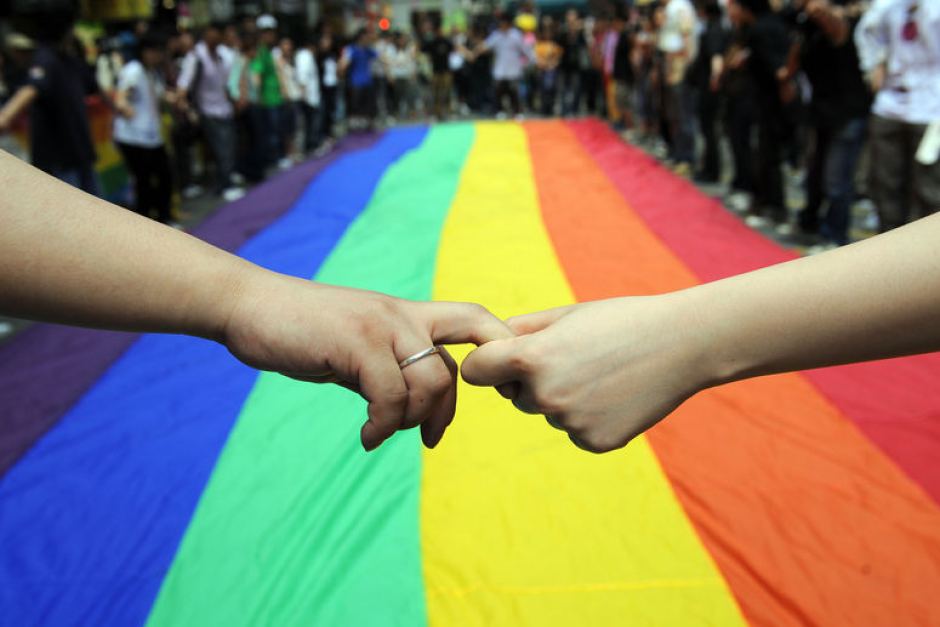 Top 50 tennis professional Sergiy Stakhovsky from Serbia has claimed that there are no gay men on the professional tennis tour but that "every other player is a lesbian" in women's tennis, and for that reason he wouldn't let his daughter play tennis.
Putting aside the aggressive homophobia and misogyny of his comments about women's tennis, unsettlingly Stakhovsky does make a valid point: Women's tennis seems to be much more accepting of diversity than men's tennis.
It's easy to point to women who are lesbians that have had phenomenally successful careers in tennis – Billie Jean King and Martina Navratilova are among the most famous; Amélie Mauresmo (now Andy Murray's coach) has recently announced that she is pregnant and expecting a baby with her female partner. No one bats an eyelid.
Can you name a gay player in the men's top 100? Can you name a gay player who has ever been a successful tennis player? Maybe Stakhovsky is right and there simply aren't any, or maybe his homophobia is one of the factors forcing gay tennis players to conceal their sexuality.
Predictably, both the Women's Tennis Association and the ATP (the men's association) have publicly condemned Stakhovsky's comments as unacceptable. Navratilova took to Twitter to confront Stakhovsky directly.
But what are the ATP doing to address the obvious homophobia within their ranks? What are they doing to promote diversity and support gay players? On the face of it, nothing.
We know from research around the world that there are a range of complex factors that prevent gay men from participating and excelling in sports. The research indicates that steps that can be taken to help make sport accessible for gay men is high-profile role models at the elite level, as well as grassroots support at the local level to provide an environment that is welcoming of all athletes regardless of sexuality.
It seems that the ATP are a long way behind other sports organisations, saying the right things publicly (when forced into a corner by rampant homophobes like Stakhovsky), but not taking any action to make men's tennis a safe and supportive space for players who are gay.
Tennis is a fantastic sport. A sport that provides opportunities for individual excellence as well as teamwork. It seems a shame that it is a sport that gay men are being excluded from.
Sergiy Stakhovsky may not speak for the ATP, but if in any way he represents the culture within men's tennis then we will have a long time to wait before we see an openly gay man playing at the elite level.
Ultimately, tennis is the loser here.
Written by Gareth Johnson
Follow Gareth on Twitter @GTV_Champion
Like O-Posts on Facebook
You can follow O-Posts on Twitter @OPosts