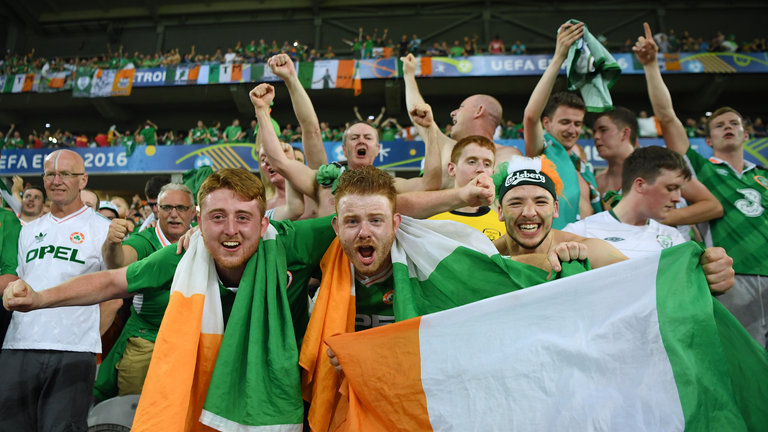 The article below is the fifth installment of a column related to everything Euro 2016 titled "Euro Vision" by respected South African sports journalist and ANN7 Prime Sports Anchor, Peter Stemmet.
One of the criticisms of the new European Championships format is that only eight of the 24 teams are eliminated after the group phase. Supposedly this means that underperforming big teams can still sneak into the knockout stages.
The argument is that it is designed to preserve the bigger sides. Well, I am not entirely convinced after an absorbing Euro 2016 group stage.
Let us not forget the Netherlands did not even qualify. Neither did Denmark or Greece. Wales, Northern Ireland, Republic of Ireland, Hungary, Iceland and Slovakia deserve their places in the second round and what is more, the Welsh are a realistic semi-final shot in my view.
Do not forget that Croatia toppled Spain to win their Euro 2016 pool, too. In fact, save for 10 minutes of self-implosion against the Czech Republic, the Croats are my Euro 2016 team of the tournament so far.
It already looks like some of my Euro 2016 predictions are in serious trouble.
Germany and France could still meet in the semi-finals, but the Germans will need to take out either the Spaniards or Italians in the quarter-finals.
Both those latter sides were my other final four picks so at best I can only get two out of four. My revised final four now includes Croatia and Wales.
So that means I see Poland seeing off Switzerland, the Dragons outfiring the Northern Irish and Portuguese pain against Croatia on Saturday.
Come Sunday, I am expecting France to win against the Republic of Ireland, Germany to slay Slovakia and Belgium to prevail against Hungary.
On Monday, I cannot decide between Spain and Italy. Gun to the head and I might just go with the Azzurri, although I could just as easily sway the other way.
England to beat Iceland … probably in extra time in the late game.
The only certainty is that the quality of football is sure to be top notch.
Written by Peter Stemmet
Follow Peter on Twitter @super_pete
Like O-Posts on Facebook
You can also follow O-Posts on Twitter @OPosts