The penalty shoot out
is now becoming the
norm.
And should you score
the winner – you will
really cause a storm.
From extra time – to
penalties, the game
must conclude.
As we welcome the
dreaded penalties –
everyone's in a mood!
After ninety minutes
of running all over the
slippery pitch.
Sometimes on occasions,
they do all get a stitch!
They will also try to win
the game in the ninety
minutes,
But sometimes it isn't
possible – it takes
many visits.
There is also extra time,
and we have to summon
more energy.
Cramp is also an issue,
boy, it is our enemy.
Although we are all
'super-fit', and we have
to take a drink.
If our manager's worried,
we'll give him a cheeky
wink!
But we have to stop
this holding – and
falling to the ground.
Because if we try to
con the ref – in his
book we're bound!
The slightest touch
and: "HELP!" We
tend to start play-
acting.
But we really should
behave ourselves –
and stop this petty
over-reacting!
The players don't like
these penalties, and
neither do the fans.
Talk about 'nail-biting',
by the fans all in the
stands.
Just keep your nerve
and keep your cool,
and kick the ball
real hard.
And hoping you beat
the goalkeeper, who's
just moved an extra
yard!
But, sadly, there is
just one happy winner,
and a very emotional
loser.
Crying tears of joy,
and wishing you were
in the boozer!!!!
Emotions are high and
spirits too – and the
players are standing
about.
Because no one really
likes the prospect of…
the horrendous penalty
shoot-out!
Written by Darryl Ashton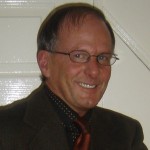 Follow Darryl on Twitter @AlfGarnettJnr
Check out more of his brilliant work at his Google+ page
Like O-Posts on Facebook
You can also follow O-Posts on Twitter @OPosts
ALSO: Please check out Darryl's two fascinating new books – one on football poetry: My Crazy World of Football Poetry, and the more politically-inducing: My Amazing World of Poems and Political Satire. Both are available to order on Amazon.