Slovakia played a good
game and held the
England flops,
They held out for a
nil-nil draw – as the
England failed to please
their boss.
Even Wayne Rooney
was dropped from
the start of the game.
He really hasn't impressed
much – he's just another
name!
Roy Hodgson must be
wondering – why won't
my boys play well?
Why won't they attack
more – surely they will
gel?
The England aren't
impressive – as the TV
cameras show them
play.
They really must play
better – and end their
boss's dismay!
But, what about the
land of song? Now
their victory we all
do hail.
Especially when their
saviour is; the brilliant
Gareth Bale!
The fans are singing
loudly – their fans
proudly hails.
Their proud little
country, is proudly
known as Wales!
Maybe England can
consult – with the
boys in the red kit.
Instead of feeling
desperate – and
claiming they're
all unfit!
Russia, too, are
battling on – as Putin
starts to shout.
But the Welsh team
are in harmony – all
drinking: 'beer and
milk stout!!!!'
I say well done to
little Wales – as they
have defied the odds.
They are outplaying
the England team,
who are acting just
like Mods!
Who will go through,
to the next stage of
the tournament?
And play with skill
and delight, and
cause a lot of
excitement!
We now wait in
anticipation – to
see who else
get through.
Will Roy Hodgson's
flops be winners?
Gosh! I wish that
was TRUE!!!!
Bring on the best,
that's what we say,
it really has to be
seen.
All the countries
will all unite – for
Euro 2016.
Good luck to Spain
and to Portugal
and also to France.
Ronaldo with his
'mega-skills' – will
leave you all in a
trance!
There's also the
mighty Germany,
and Poland are also
there.
Who will win this
coveted tournament,
I do not know, I
swear!
But, Europe is now
more united – that
has to be a good
thing
And its all down
to the game of
football -I can hear
the Welsh all sing!
Nice one boyo! As
Wales now top the
group.
The Welsh newspaper's
can now tell a story –
'blimey, what a scoop!!!!'
Wherever you are in
the world – you can
cheer a team to win.
The footy is a
peacemaker, and I
say that without any
spin!
Good lord bless our
Europe – and make
peace and love both
reign.
It really is so exciting,
our football in…Euro
2016.
Written by Darryl Ashton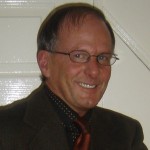 Follow Darryl on Twitter @AlfGarnettJnr
Check out more of his brilliant work at his Google+ page
Like O-Posts on Facebook
You can also follow O-Posts on Twitter @OPosts
ALSO: Please check out Darryl's two fascinating new books – one on football poetry: My Crazy World of Football Poetry, and the more politically-inducing: My Amazing World of Poems and Political Satire. Both are available to order on Amazon.