The England football
players have now all
gone to France.
To take part in the
Euro 2016, they
anticipate their chance.
The boys stood at
the airport – so smart
and so proud.
Wondering why there's
no cheering, coming from
the crowd!
Welcome to La-France –
to all the national teams.
And when you go out
on to the pitch – you'll
hear the cheering and
the screams.
The games are now all
set to kick off – a football
frenzy cheer.
Just settle down in your
armchair – and get a nice
cold beer!
The TV is all set-up – and
the footy we all do adore.
As you cheer on your home
country team – and urge
them all to score.
There are some very good
countries but who will be
the victor?
Will Portugal and Ronaldo
be number one; 'or, will
they both score a ZERO?!
Spain, and Italy too – and
Russia are there to win.
I wonder if the Kremlin
will watch – especially
President Putin!
In fact I bet all the world
tunes in – as America loves
their soccer.
Even Mr Obama will watch –
he fancies the cup of honour!
I bet even the Pope tunes
in to watch the galaxy of
stars.
I bet he'll be giving a cheer –
discreetly in the bars!!!!
Even Donald Trump is there,
and also Hillary Clinton.
They also love their soccer –
whilst campaigning on
their own mission.
May the Euro 2016 now
begin – and may the best
team win.
But my message to all the
players is: 'No kicking on
the shin!'
And even when you score
a goal – a handshake really
will do.
No need to start the kissing
lark, or I'll head straight for
the loo!
Who will win this coveted
trophy, and be the champs
of champs?
Just tune in and watch the
games all live – and hope
your team don't get the
cramps!!!!
Good luck to you all – these
games must now be seen;
'Take your seats and watch
the games – and enjoy Euro
2016.'
Written by Darryl Ashton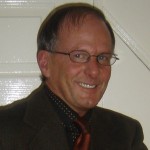 Follow Darryl on Twitter @AlfGarnettJnr
Check out more of his brilliant work at his Google+ page
Like O-Posts on Facebook
You can also follow O-Posts on Twitter @OPosts
ALSO: Please take the time to participate in our England jersey giveaway. More info here via this link.