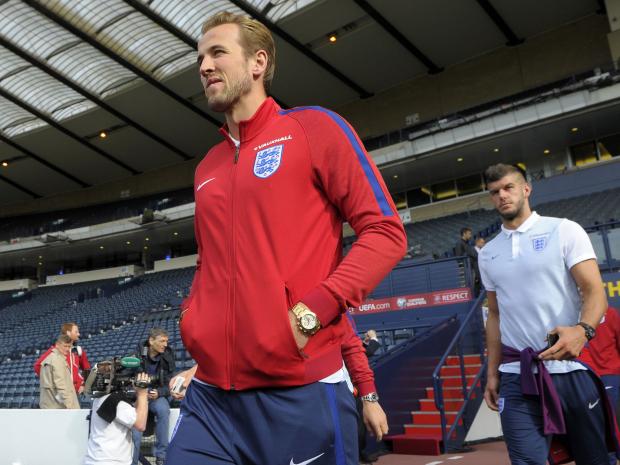 My name is Harry Kane
and I am a classy foot-
baller,
I play in the English
Premier League and I
score goals like there's
no tomorrow!
I am also the captain
of England – but I didn't
want the role,
But my friend Wayne
Rooney is no more –
and I heard the boss's
call!
We played a game at
Wembley in a World
Cup qualifying game,
We want to go to
Russia 2018 – and to
"win" – but I think we
play too tame!
We should play a whole
lot better, as we're all
paid mega-bucks,
But every time we do
play – our performance
really sucks!
I even met my hero –
the brilliant Sir Bobby
Charlton,
He actually won the
coveted World Cup,
a success we've never
latched on.
In a conversation, Sir
Bobby laughed at me,
He said: 'Play as good
as you can – but you'll
never match my
supremacy!'
My name is Harry Kane
and I play for the England
football team,
But the way we played
recently – winning the
World Cup is just a dream.
We were a laughing stock,
that was so obvious,
But England used to be
brilliant – and we played
and won without any fuss!
So now we're going to
Russia, in 2018 –
To take part in the World
Cup – my God, it really has
to be seen!
We will raise our game
as the manager isn't
pleased,
Poor Gareth Southgate –
he's now being squeezed!
Here's to Russia and our
victory, supreme,
Well, why not – anyone
can dream!
We'll walk shoulder to
shoulder and watch the
England flags fly,
But when we all fly back
home – at least we did
all try!
Written by Darryl Ashton 
Follow Darryl on Twitter @AlfGarnettJnr
Check out more of his brilliant work at his Google+ page
Like O-Posts on Facebook
You can also follow O-Posts on Twitter @OPosts
ALSO: Please check out Darryl's two fascinating new books – one on football poetry: My Crazy World of Football Poetry, and the more politically-inducing: My Amazing World of Poems and Political Satire. Both are available to order on Amazon.