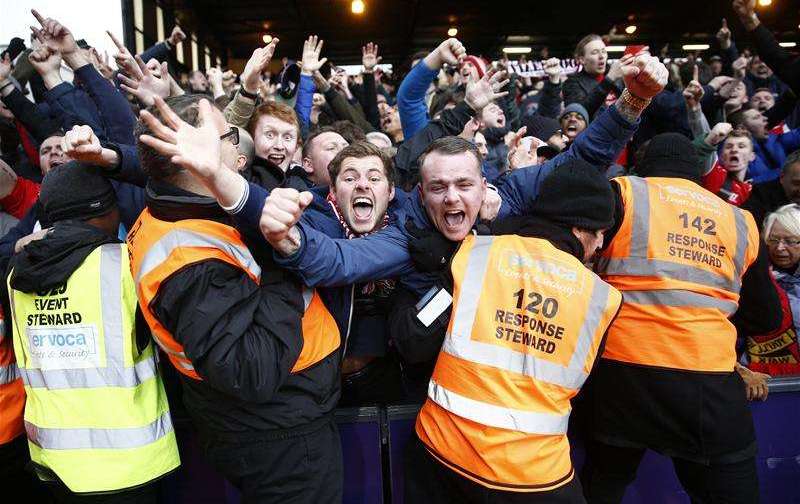 The football season is now
warming up and the players
are playing warm-up games,
New players are on display
but I don't know their names!
Pre-season it is called and
it starts very soon,
New talent on show which
should make us swoon.
From the lower league teams
to the big names we see,
New talent on show while
we drink our tea.
New signings are made –
big money is paid,
If you get in the English
Premier League – you have
got it made.
The lower league's too are
exciting to watch,
And if they win – they drink
their scotch!
But money is the key and
the attraction –
Millions of pounds is NO
distraction!
Even the referees are all
under stress,
And also his assistants –
they have to address.
The linesmen are all
stressed, at every game
they entwine,
That's because their job
is always on the line!
So welcome a new start
to the English Premier
League,
It kicks off in August –
with such intrigue.
Watch the new talent
show off their skills,
But cut out all that
diving – or you'll be
banished to the hills.
New managers too are
parading their team,
What they thought was
an incredible dream.
We welcome August for
the sport we all love,
English Premier League
football – it is my trove!
Enjoy the talent of the
stars on show,
But they are all over paid –
this we all know.
The new football season,
in England is near,
'Hip-pip hooray – I'll drink
to that, my dear!'
And goal-line technology
has been brought in,
So we all will see that
kick on the shin!
When the ball does cross
the line as we see,
The video camera will
prove it to me!
The swearing is banned –
the verbal is too,
If you obey the ref – he'll
be fair with you.
Kissing is out and so is
the spitting,
Just a hug and a hand-
shake – that's all that is
missing!
Enjoy the football as it
starts real soon,
Sit down and watch it on
TV, at noon.
The blessed talent on offer
is for the world to see,
Watch it on Sky Sports;
'oh, I wish it was FREE!!!!'
Written by Darryl Ashton 
Follow Darryl on Twitter @AlfGarnettJnr
Check out more of his brilliant work at his Google+ page
Like O-Posts on Facebook
You can also follow O-Posts on Twitter @OPosts
ALSO: Please check out Darryl's two fascinating new books – one on football poetry: My Crazy World of Football Poetry, and the more politically-inducing: My Amazing World of Poems and Political Satire. Both are available to order on Amazon.