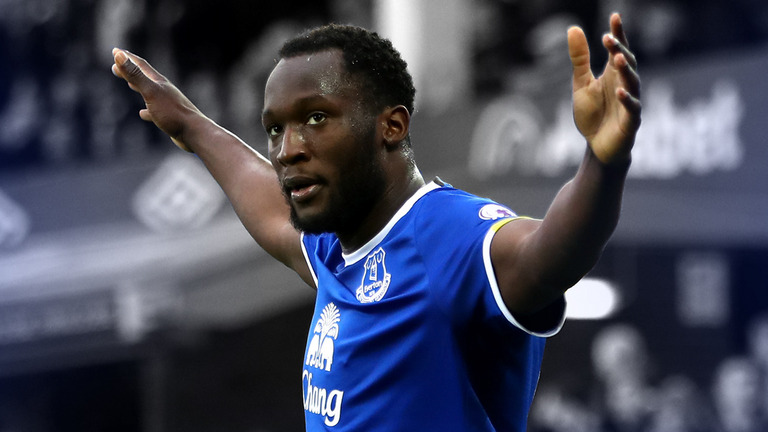 Leicester City's purple patch came to a resounding end after a 4-2 defeat to Everton in an enthralling encounter at Goodison Park on Sunday.
The champions- who had received a new lease of life following the appointment of Craig Shakespeare in place of Claudio Ranieri- were unable to contain the hosts who were inspired to victory by the effulgence of Romelu Lukaku.
The Belgian scored a brace in the win to advance his tally for the season to 23 goals in the Premier League: four more than Harry Kane, which evidently puts him in prime position to win the golden boot at the end of the season.
Hunger for the Champions League
Despite his fine run of form in front of goal, the Everton faithful will be wary of what the summer holds, after the 23-year old rejected a new contract that could have seen him pocket £140,000 per week.
Having in the past expressed his desire to play in the Champions League, a move away from Goodison Park is as eminent as it is warranted.
The gesture has caught the attention of the Premier League's top dogs, with Chelsea, Manchester City and Manchester United keeping close tabs on the striker.
Where does he fit best?
Although Chelsea may have the advantage of being a whilom flame, the Belgian never quite settled at Stamford Bridge, and as such the Blues may be set for a protracted summer battle with Manchester United for the striker.
United have had an acute shortage of goals in the absence of Zlatan Ibrahimovic- a telling sign of their overt dependence on the Swede.
Furthermore the 35-year old is out of contract at the end of the season, triggering a search for a replacement in the summer with Ibrahimovic offering no guarantees on a renewal.
Lukaku is shoehorned for Manchester United.
He is quick and athletic with swashbuckling bravado, one that could attain double figures with supplies coming from the likes of Henrikh Mkhitaryan, Anthony Martial, Juan Mata and Paul Pogba.
Can he be lured by Pogba?
Pogba's conversation with Lukaku after the final whistle at Old Trafford last week was viewed as nothing short of good sportsmanship, more so given United's frosty performance on the night.
Well it now appears that the two are close mates.
A story posted by the Frenchman on instagram revealed that the two got together on Sunday to watch Napoli's 3-0 win over Lazio in the Serie A.
Although the two may be mates, it is Mino Raiola- the agent for both players- that will be pivotal in deciding where Romelu Lukaku will play next season.
Written by Brian Humphrey
Follow Brian on Twitter @brihum
Like O-Posts on Facebook
You can also follow O-Posts on Twitter @OPosts