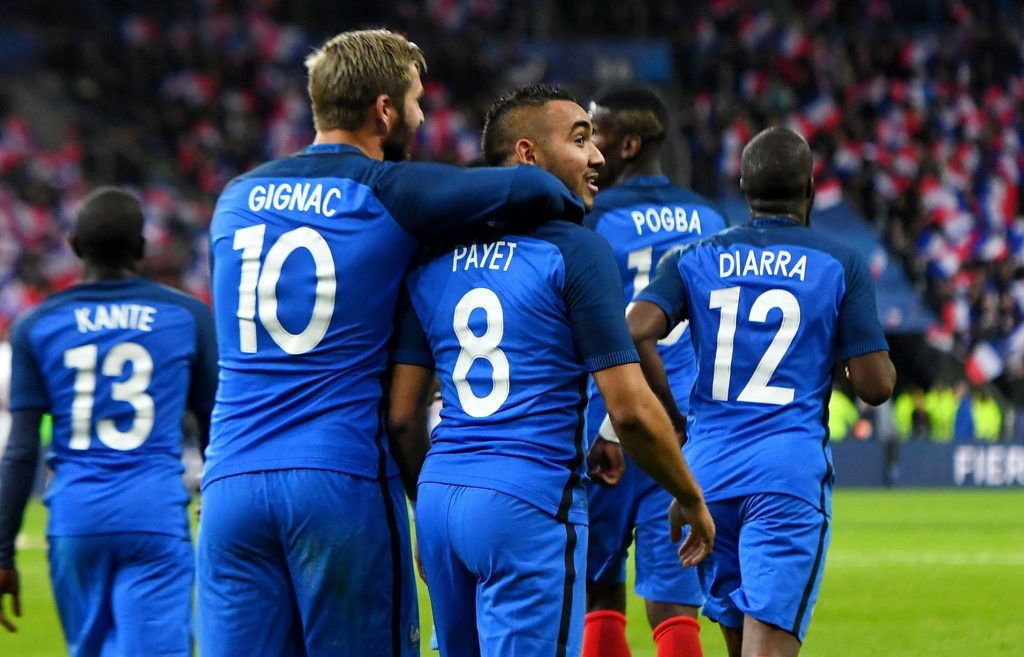 Last week, I alluded to the chances of host nation France at this year's European Championships.  Let us explore, shall we? Les Bleus are always competitive on home turf. This is most notably demonstrated by victories in front of their own fans at Euro 84 and the 1998 FIFA World Cup. The country also hosted the 1938 World Cup where the home side reached the quarter-finals, falling to eventual winners Italy.
Of course history and records are mainly there for lovers of patterns and omens; the dreams of statisticians and their closet versions too. No European nation had ever won the World Cup outside of its own continent between 1930 and 2006. And then bam! Spain took the glory in an all-European final in 2010 in South Africa before Germany bested Argentina in the 2014 final in Brazil.
Until then, only South American sides had triumphed at the World Cup on that continent. That too is something of a loaded statistic since only Uruguay (1930), Brazil (1950), Chile (1962) and Argentina (1978) had actually hosted the event until that point. Four instances out of 19 World Cup tournaments is hardly sufficient hard core evidence.
No doubt Didier Deschamps will be hoping to become the first man to win the Euro as a player and coach, after winning as France's captain in 2000. That said, Deschamps will be thinking of securing the title first before considering his own personal achievements.
A spine is the key to all successful football teams. Thinking back to the 2000 side, then-coach Roger Lemerre had the luxury of Fabien Barthez, Marcel Desailly, Zinedine Zidane and Christophe Dugarry. Talk about a galaxy of stars at one's disposal.
And then we are not even mentioning fantastic players like Thierry Henry, Patrick Vieira, Lilian Thuram and Deschamps himself. Thinking back, it bamboozles me that I was among those who thought someone else would win that tournament. I actually backed the Netherlands on home soil but let us not go down that road. Let us simply blame on it on the delusions of a spot-faced teenager.
Coach Deschamps' side will have a spine likely to be made of up Hugo Lloris, Bacary Sagna, Paul Pogba and Antoine Griezman. It might not appear as intimidating as the class of 16 years ago and while the side is struggling in midfield right now, it is not as if the talent and skill is missing.
Les Bleus have a great chance in front of their own fans and while I would not be tipping them as the overwhelming favourites to win the event, only a fool would write them off.
France kicks off the tournament on June 10th against Romania at the Stade de France. Albania and Switzerland are the other teams in Group A.
Written by Peter Stemmet
Follow Peter on Twitter @super_pete
Like O-Posts on Facebook
You can also follow O-Posts on Twitter @OPosts