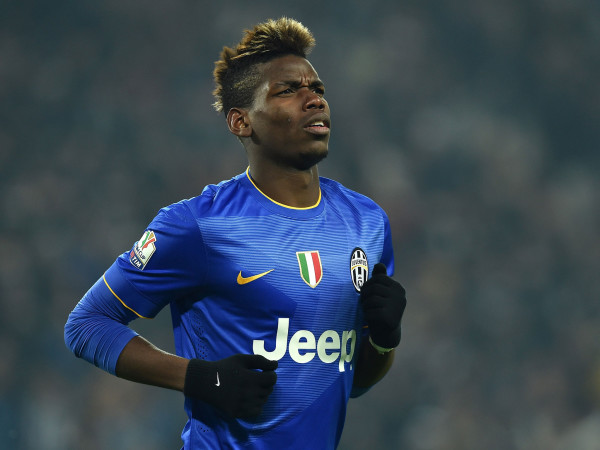 The proposed move of Juventus midfielder Paul Pogba to Spanish giants Barcelona looks set to be the on-off transfer saga of the summer.
After confirming that he was a "leading target" only three weeks ago, Barca President Josep Bartomeu has now claimed that the player will not be joining the club – at least for the time being.
The Catalan club has been active in the transfer market despite operating under a FIFA-imposed embargo that prevents them from fielding any new signings until January of next year. Arda Turan is the latest player to have joined the Blaugrana ranks after making the €34m switch from Atletico. However, the deal still needs to be ratified by the incoming President once the ongoing elections have been concluded at the Camp Nou.
It was thought that the €80m offered by the Catalonians to the Italian league champions and Champions League finalists would be enough to convince them to sell Pogba, but the team from Turin has so far rejected any advances. The French international player would certainly make a formidable addition to a midfield that will be without the services of Xavi Hernandez for the first time since 1998.
Presidential candidate, Joan Laporta has criticised the current incumbent's failure to land the player with the French international looking set to become a pawn in the club's imminent election campaign. Laporta has wisely fallen short of promising the 22-year-old to the fans – a mistake he made in his 2003 campaign when he falsely declared that he would bring David Beckham to the Camp Nou – however, he has taken the opportunity to use the failed negotiations as a stick with which to beat his rival.
It could be that Bartomeu and Juventus are calling each other's bluff over the deal, with each hoping that the other will blink first in negotiations. Or perhaps the Barca chief will make an improved offer once the heat of the election campaign starts to build.
In the meantime, other interested parties will be monitoring the situation with a keen eye.
Written by Neil Morris
Follow Neil on Twitter @nmorris01
Like O-Posts on Facebook
You can also follow O-Posts on Twitter @OPosts