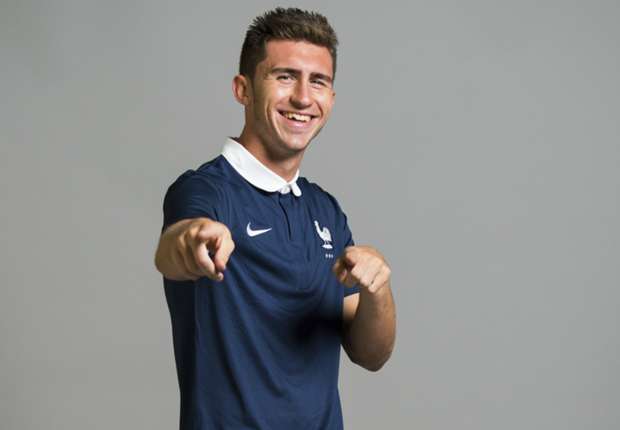 Aymeric Laporte has been one of the most sought-after young players in European football. The 21-year old has been one of the best young centre-backs in world football for a couple of seasons and the fact that he is far away from the age considered to be the peak for defenders makes his potential and ceiling all the more incredible.
He has been linked with moves to Manchester United as well as Manchester City but it is believed that the latter will finalise the deal for him and bring him to the English Premier League.
Laporte has been a no-nonsense defender for Bilbao for four seasons now and has amassed over 100 appearances for the side.
For a 21-year-old, that is incredible. The centre-back isn't contained with just defending at the back in the box, although he has mastered that, and likes to play the ball out from the back.
Defenders have started doing this more than they did before and Laporte aims to become better at this.
Fantastic
He spends plenty of time in training working on starting attacks which naturally makes the transition from defence to attack easier and swifter.
Laporte's vision of the game is fantastic and the manner in which he links play with he midfield has been one of the best attributes about him, and key to Atheltic's fantastic form this season.
While he is a strong tackler, by his own admission, a slide tackle is "almost an admission that you're out of position".
Therefore, he is seen trying to intercept play and averages 2.8 every 90 minutes in the league (26 games) and 4.2 every 90 minutes (9 games) in the Europa League. He already has great balance to his game, something players take years to achieve.
Laporte suffered a broken leg and dislocated ankle which is likely to keep him out for the rest of the season. He was injured playing for France's Under-21s against Scotland on Thursday. This naturally complicates the move for him.
He has a release clause of €50 million in his current contract and City have seemingly been open to the hefty fee he will fetch; however, any move would definitely also depend on the player's ability to successfully recover from the lay-off.
It wouldn't be surprising if he manages to seamlessly do the same as he suffered from a cruciate ligament injury when he first arrived at Athletic, but managed to get past it and back to football after a successful rehabilitation.
Kompany effect
Considering City's defence has been incredibly poor without Vincent Kompany, it doesn't surprise that Guardiola has been linked with defenders already.
The club's defence as well as midfield need a bit of an overhaul so while that fee may seem excessive, young players seem to attract that kind of money today.
However, with Kompany and Otamendi, the club has two starters. Add youngster Jason Denayer to the fray and it becomes doubtful why Manchester City will spend a sum like this on yet another centre-back.
A real plan is needed
While Laporte has undeniable quality, City and Guardiola need to have a real plan for this to work or else they might add another expensive centre back three summers in a row and still have work to be desired.
Written by Aakriti Mehrotra
Follow Aakriti on Twitter @Aakriti1
Like O-Posts on Facebook
You can also follow O-Posts on Twitter @OPosts