England vs. Spain, Wembley, 20.00 kick off (ITV)
It's the final game of Gareth Southgate's interim reign. Assuming he doesn't make a complete hash of this game, he will probably be England's next permanent manager.
Here's everything you need to know about tonight's game.
History
England first faced Spain in 1929, which the Spaniards won 4-3. Tonight's game is match number 25.
England wins: 12
Spain wins: 9
Draws: 3
England goals: 39
Spain goals: 26
Last three meetings
13/11/15 – Spain 2, England 0 (Mario, Cazorla)
12/11/11 – England 1, Spain 0 (Lampard)
11/02/09 – Spain 2, England 0 (Villa, Llorente)
To find the last time that both England and Spain scored in a match against each other, you have to go all the way back to 1987.
Since then there have been eight games, with the home side winning three and the Iberians winning the other five.
Wayne Rooney hasn't started against Spain since 2004, missing the last four meetings.

The managers
Caretaker manager Gareth Southgate played against Spain during Euro '96.
Spain manager Julen Lopetegul is a former goalkeeper for Barcelona and Real Madrid – he played for Spain once and went to the 1994 World Cup.
Lopetegul has managed Spain's U19, U20 and U21's. He won the 2012 U19 European Championship, as well as the 2013 U21 European Championship. 
With the U21 side, he has a 100% win record, with 11 straight victories.
This will be Lopetegul's sixth game in charge of Spain, with Southgate managing his fourth as interim England manager.
Possible line-ups
England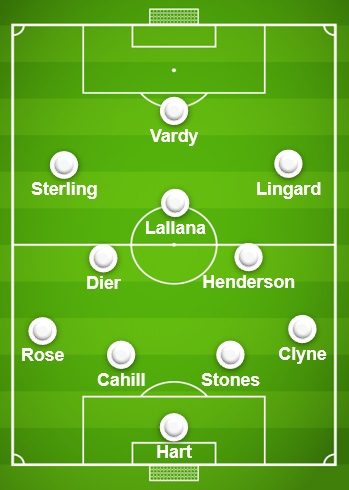 Spain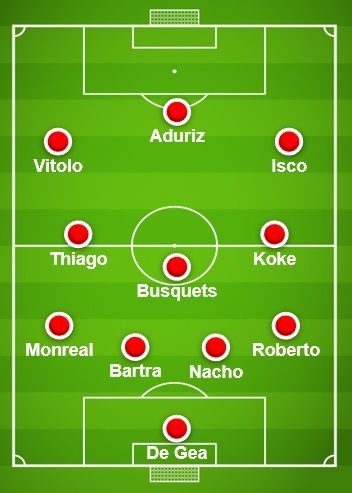 Betting odds
England: 2/1
Spain: between 8/5 and 13/8 (favourites)
Draw: between 11/5 and 21/10
Written by Richard Clark
Follow Richard on Twitter @richardtheclark
Check out his excellent football blog, Blog of the Net and follow them on Twitter @BlogOfTheNet
Like O-Posts on Facebook
You can also follow O-Posts on Twitter @OPosts