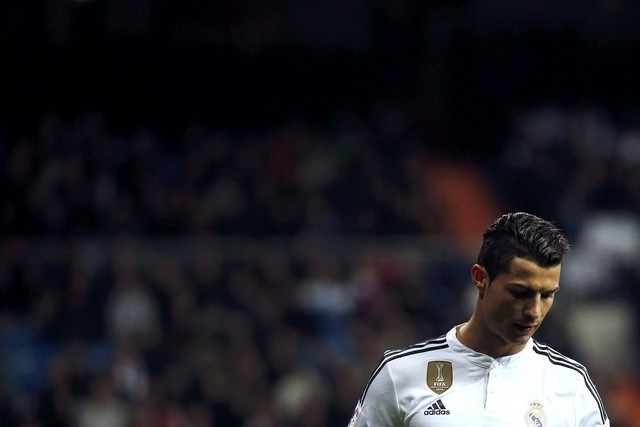 Reports emerging from Spain have sent shock waves in European football and the world over regarding Cristiano Ronaldo's alleged decision to quit Real Madrid.
The disenchanting decision by the Portugal skipper was supposedly arrived at due to mistreatment and lack of respect by Spanish tax authorities.
The 4-time Ballon d'Or winner is being accused by Spanish prosecutors of defrauding the local tax authority a whooping £13m between 2011 and 2014.
Although Ronaldo has already pledged his innocence via Gestifute – the agency that represents him – the taxman maintains that the Madrid forward has charges to answer to.
Would the allegations however prompt the 32-year old to push for a move away from the Bernabeu?
Publicity stunt
Cristiano Ronaldo is the highest paid athlete in the world with several endorsement deals; key among them Nike, Tag Heuer and Sacoor Brothers suits.
Needless to say, the tax fraud allegations have to some degree tarnished his image, but not to detrimental levels.
The cause of all these allegations was based on a report from Spanish tax agency AEAT, which accuses Ronaldo of four counts of tax fraud regarding image rights.
The same agency notably indicted Barcelona ace Lionel Messi of defrauding £4.1m on income generated from his image rights; an accusation the Argentine international was adjudged guilty of – subsequently leading to issuing of an imprisonment sentence of 21 months.
Messi however won't serve his sentence behind bars since it was a first offence and sentences under 24 months can ordinarily be served on probation.
For Ronaldo though, announcing his departure will almost certainly saddle the Real Madrid hierarchy with the responsibility of either proving his innocence or making the case go away.
Proven himself in Spain
Cristiano Ronaldo has had a stellar time with the Los Blancos, invariably accomplishing all that he sought out to when he moved to the Spanish capital in 2009.  
The Portuguese has scored 285 goals in 241 La Liga appearances besides winning every trophy at his dispensation; including three Champions League titles.
As such, leaving Madrid at this particular instance would fit the narrative of looking for a new challenge before eventually hanging up his boots.
Improved contract?
Much like Cristiano, Sergio Ramos had threatened to leave Real Madrid two years ago.
However, the threats were nothing but a sham aimed at hoodwinking the club into offering the defender a new contract.
Ronaldo however doesn't need a fresh contract as he, towards the tail end of last year, signed a new five year deal worth a staggering £43m per year in salary and bonuses.
By definition, Cristiano Ronaldo's desire to leave Real has everything to do with making the tax fraud allegations and nothing to do with arm-twisting for a new contract.
Written by Brian Humphrey
Follow Brian on Twitter @brihum
Like O-Posts on Facebook
You can also follow O-Posts on Twitter @OPosts