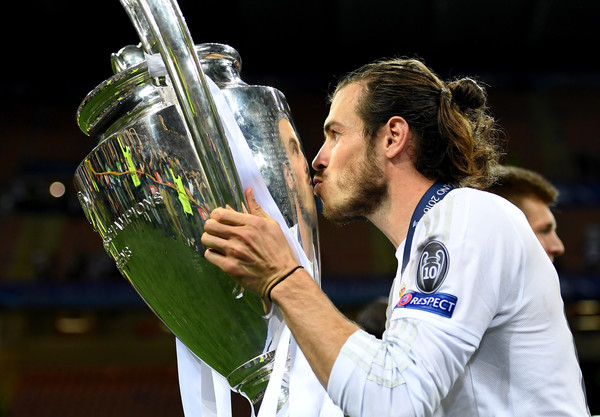 Player power has become a modern buzzword in football.
With the huge sums of money involved in the game anyone in demand has the power to command the highest fee they possibly can.
With Real Madrid looking to sign Gareth Bale to a new long term contract this exact thing is being played out at one of the world's biggest and most featured clubs.
What is noticeable about this particular instance of player power is that the player in question holds literally all the chips.
There are very few players anywhere near the levels of Lionel Messi and Cristiano Ronaldo.
Manchester United paid a world record fee to sign Paul Pogba from Juventus this summer and they took that risk because he is the player with the most potential emerging at the moment.
There are several players who might be worth a gamble but in reality, with the sums of money involved, it is proving too greater risk for most clubs.
Madrid are well aware that at 31 their star performer Cristiano Ronaldo is starting to pick up more niggles and will begin to lose that extra yard of pace in the next season or so.
In Bale, they have the next best alternative and know that they have to retain his services at any cost.
The only issue that they have is that Bale knows this fact, too.
With the Premier League seemingly printing money after the recent TV rights deal, it seems only a matter of time before a club starts to enquire about Bale's availability.
At the moment, they could easily ask for a nine figure transfer fee and it would probably not be baulked at. Having broken the world record already with his initial move to Spain, a transfer away from Madrid would surely see it smashed again.
The fact that he is British will always lead to tedious links around his future and Manchester United have been linked with a move for a long time.
With Bale only too well aware of this interest and of other clubs who would be delighted to sign him he knows what a commodity he is to Real.
At 27, he approaching his peak and he is the natural long term successor to Ronaldo at Les Merengues which makes him almost irreplaceable.
There is certainly talent around the world and promising players coming through, but there are few who could step into his boots. Almost all of the big clubs have spent considerable sums of money this summer, but very few of the purchases are sure things.
The notion of the beast will always mean that every purchase comes with risk, but when you buy amongst the elite there is normally a reasonable guarantee. However, replacing any of the top 20 players for any of the top few clubs is not a straightforward thing at this moment in time.
It seems likely that at some point in the next few years Bale will return to the Premier League.
His Welsh roots and desire to raise his young family amongst his own will see him leave Madrid, but the club have to ensure that it is not until they are ready.
At this point in time, Bale can effectively name his price to the club and they have little choice but to accept it. The rumblings of discontent amongst his teammates will disappear once a few goals go in and the season is in full swing.
Player power is here to stay and it will be fascinating to see how far Bale can push them.
Written by Andy Hunter
Follow Andy on Twitter @hunter67980
Like O-Posts on Facebook
You can also follow O-Posts on Twitter @OPosts