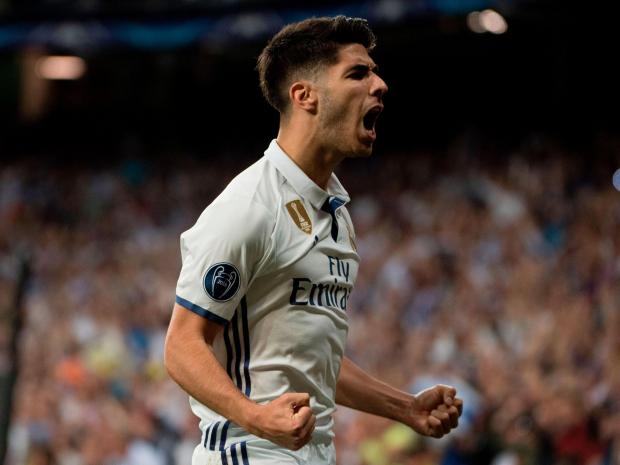 TalkSport understand from Spanish sources that Liverpool had a shock £42 million bid for Real Madrid star Marco Asensio rejected.
The 21 year-old has impressed this season, having returned from a year-long loan spell at Espanyol a more mature and exciting player.
However, he has failed to establish himself as a regular in the first team – he has to vie with the likes of Isco, James Rodriguez, and not to mention Gareth Bale for a spot on the flanks.
Surprising
Thus, it might come as a surprise that Madrid rejected such an enormous bid from Jurgen Klopp, but sources close to the club say that Madrid see him as a future Spanish international and have high hopes for his future.
Indeed, they hold him in such regard that they were not willing to make a £40 million profit on the man they bought for just £3 million in 2015.
Drastic change
If these reports are true, it signals a drastic change in the way Liverpool go about their summer dealings: reticent to spend too big, Liverpool have failed to splash as much cash as their rivals. However, this suggest the Reds are ready to spend big in pursuit of an elusive Premier League title.
Written by Michael Jones
Follow Michael on Twitter @jonesmichael_97
Like O-Posts on Facebook
You can also follow O-Posts on Twitter @OPosts