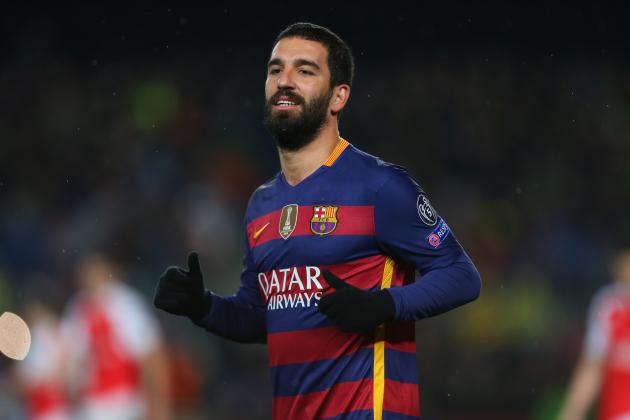 Arsenal are set to launch a £25 million bid for out-of-favour Barcelona midfielder Arda Turan, according to The Times.
Bidding their farewells
The Gunners are targeting the Turkish international with Alexis Sanchez and Mesut Ozil set to bid farewell on their time at the Emirates.
Arsene Wenger's future at the club is still up in the air, but the general consensus is that he has already signed a new two-year contract extension, with the club waiting for the right time to announce it.
Preferred
The Times are reporting that Wenger sees Turan as a preferred replacement for Ozil.
Turan, 30, has played just 22 games for Barcelona in the two years he has been at Barcelona; joining from Atletico Madrid for £26 million, he has yet to make a discernible impact at the Camp Nou and is said to favour a move away.
Indeed, he might be surplus to requirement as Barca look to rebuild their ageing squad in the wake of Luis Enrique's departure at the end of the season.
Admired
Wenger has admired Turan's creativity for years, and is said to have targeted him before his move from Atletico to Barcelona two years ago.
Written by Michael Jones
Follow Michael on Twitter @jonesmichael_97
Like O-Posts on Facebook
You can also follow O-Posts on Twitter @OPosts