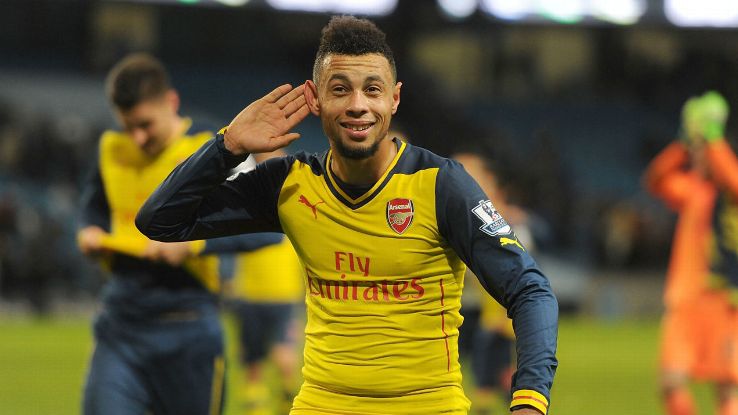 According to some, Arsenal are only a few players away from having a title winning side. Alexis Sanchez, Mesut Ozil and Petr Cech have all been seen as a real statement – but, do Arsenal need another midfielder?
The debate embroils itself across the red half of North London this summer with the surprise redemption of Francis Coquelin.
Coquelin has added an extra balance within the Arsenal midfield, giving the Arsenal side a different mentality off the ball, probably best shown in the FA Cup tie against Manchester United.
With the likes Morgan Schneiderlin available after reportedly being promised a transfer this summer, he would greatly improve Arsenal defensively and also going forward – being able to effectively pass the ball forward to let the likes of Alexis Sanchez to tear through the oppositions defence.
His undoubted quality would also go far in the Champions League, a competition that seemed to side to the team that has composure and quality on the ball – two qualities that Schneiderlin possesses in abundance.
If Arsenal are also wanting to compete in all competitions, they'll also want to have some depth in the side. It's imperative that they get quality in for starters, and then look at adding depth if they want to be successful and a combination between the two (Coquelin and Schneiderlin) being used in rotation throughout a season would be great, even better if both can have injury free seasons.
Arsene Wenger is a meticulous manager, always thinking and planning ahead – it is a shame that a player like Sami Khedira wasn't snapped up by Arsenal as his experience would of came in a treat, but the youth and rigour of Schneiderlin would make the top of most Premier League shopping lists.
Games are won and lost in midfield – a strong defence wins you titles. Let's hope that Arsenal midfield can push on, making for a really interesting season.
Written by James Clark
Follow James on Twitter @JamesMRClark
Please like O-Posts on Facebook
You can follow O-Posts on Twitter @OPosts