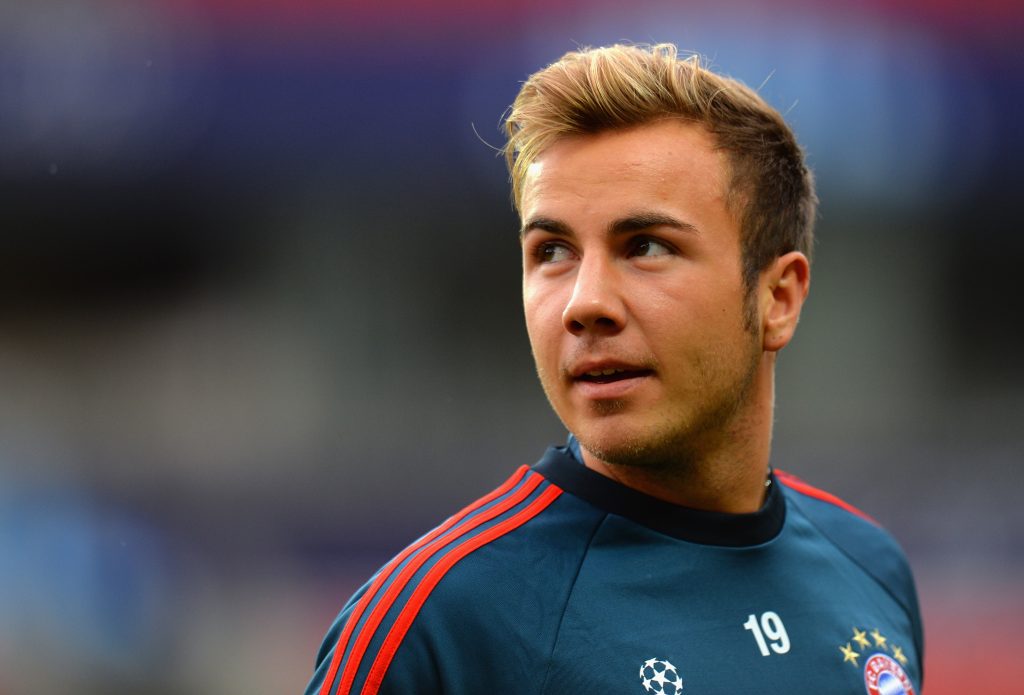 With Arsène Wenger admitting Arsenal would make three signings this summer, the transfer rumour floodgates have opened for the Gunners.
Having signed Mesut Özil, Alexis Sánchez, and Petr Čech in the recent past, they have been linked with many world-class players as well as Arsenal-esque targets such as Rob Holding.
One of the most recent transfer rumours involves Bayern Munich outcast Mario Götze, and Praveen R. Paramasivam breaks down the rather believable speculation.
Will he fit in at Arsenal?
Since his £29 million transfer to Allianz Arena from Borussia Dortmund, he has largely been played out of position. Although he took the world by the storm at Westfalenstadion as a central attacking midfielder, manager Josep Guardiola chose to deploy him along the flanks.
His form collapsed last season, and he started only a measly 14 games whilst remaining an unused substitute on 10 occasions.
Tipped to emulate Lionel Messi, being played out of position has nearly ruined his reputation, if not, his playing career, at least to a considerable extent.
As Arsenal already boast an undroppable Number 10 in his compatriot Özil, he may not be repositioned to his favoured role. However, playing out wide will likely not be as big an issue as it was in Munich.
At Arsenal, whilst one winger abuses his pace to make runs in behind, the other operates more as the fourth midfielder in their 4-3-3 set-up.
Wenger may reinstate Sánchez to the right wing to accommodate Gotze in the front three, with Olivier Giroud playing up front and Özil orchestrating the play behind the wingers.
He can essentially work as a wide playmaker, and Özil will definitely appreciate the presence of another wizard in the line-up as he has often been visibly frustrated at the inability of his colleagues to comprehend his moves.
In addition, their experience playing together for the national team adds to the team chemistry, thus making him a perfect fit for the London club.
What should Arsenal be wary of?
Being played out of position has not been the only cause for his downfall; Götze missed 22 games due to various injury concerns last season.
Hamstring injuries have been the major nuisance to his playing career, and Wenger may need to weigh up other alternatives, who have been healthier, accordingly.
Early signs of promise hardly translate to the emergence of a world-class talent. Mario Balotelli bears testimony to this very claim, but Arsenal can take a risk as Götze is certain to command a transfer fee in the region of only £20 million.
Can Arsenal get him?
Götze has just a single year left on his contract with the Bavarian club, and both chairman Karl-Heinze Rummenigge and gaffer Carlo Ancelotti have advised him to 'evaluate' his position at the club.
By the looks of things, the Bundesliga champions are desperate to offload him before he leaves as a free agent. He has attracted interests from a host of clubs, most notably Liverpool, but reports suggest that the German playmaker considers moving to Anfield, which does not host Champions League football next season, as a major step-down in his career.
Arsenal finished runners-up last season, and they could tender him the European stage he seemingly drools over. Besides, they have already shown ambition by bringing down another Bundesliga star in Granit Xhaka and launching an ambitious bid for Premier League Player of the Year in Jamie Vardy, among other moves.
Emirates Stadium perfectly suits his expectations, and if the Arsenal's interest is genuine and concrete, Götze will surely become the second senior addition to their roster.
Written by Praveen Paramasivam
Follow Praveen on Twitter @49Praveen
Like O-Posts on Facebook
You can also follow O-Posts on Twitter @OPosts