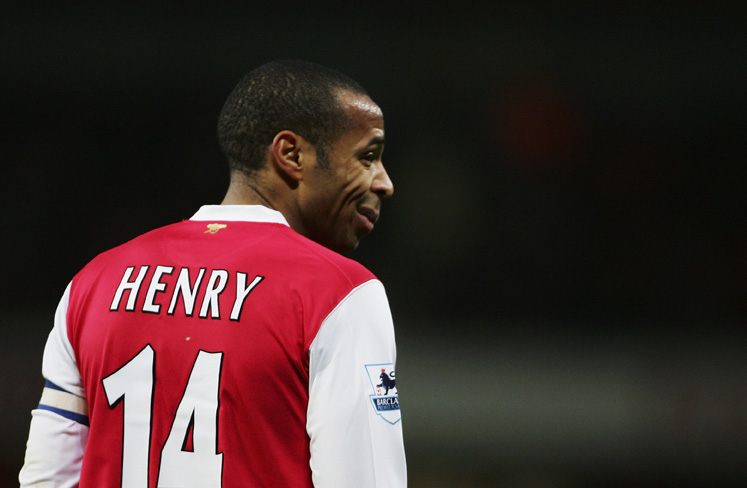 When determining genuine football greats, it must be considered whether the concerned player changed the way the game of football is played. The blueprint for being a world-class centre-forward who performs at the highest level was laid out by Arsenal and France legend Thierry Henry.
When one thinks of great strikers, past and present, it can be seen that there are the world-class strikers who played before the Frenchman, and those who are trying to play just like Henry who have come after him.
Many players over the years have been quick to be hailed as the 'new Thierry Henry', however more needs to be done than a great Henry-like goal on a debut, for example Anthony Martial for Manchester United, to be the next Thierry Henry.
World-class defenders were made to look mediocre on the biggest of occasions and he was virtually impossible to stop on his day. The Frenchman set new standards in his position for future strikers.
There has been arguments in football circles about whether Henry is the greatest ever striker in the Premier League era, with some claiming Alan Shearer deserves that title.
More than a goalscorer
Shearer is the Premier League's all-time top goalscorer and deserves huge respect for his hunger and consistency during his playing days, however you cannot look beyond the Frenchman for not only this title, but arguably being recognised as being the greatest ever player to grace the Premier League.
One may suggest that statistics do not lie and therefore Shearer is the best ever striker in the Premier League era. However, not only is Henry's goals-per-game ratio greater than the England legend, but the Frenchman's greatness is not merely due to his goalscoring exploits in terms of quantity.
Henry had everything you could possibly ask for in a striker. He had fantastic vision, great first touch, tremendous dribbling ability, phenomenal speed, and not to forget his ability to score every type of goal from anywhere he was on the field.
Although there are also players other than Shearer who have scored more Premier League goals than the Frenchman, such as Wayne Rooney and Andy Cole, Henry played much less games than them in the Premier League, and has a higher goals-per-game ratio than any of the aforementioned elite Premier League strikers.
Goals out of nothing
There has been no striker in this modern era of the game who has been able to score goals like Arsenal's all-time leading goalscorer. Henry is also the France national team's all-time top goalscorer with 51 goals.
There was occasions, such as against Inter Milan at the San Siro, when he was given standing ovations by rival fans at opposition grounds because he would score goals of such quality that anybody witnessing them would have to appreciate the greatness.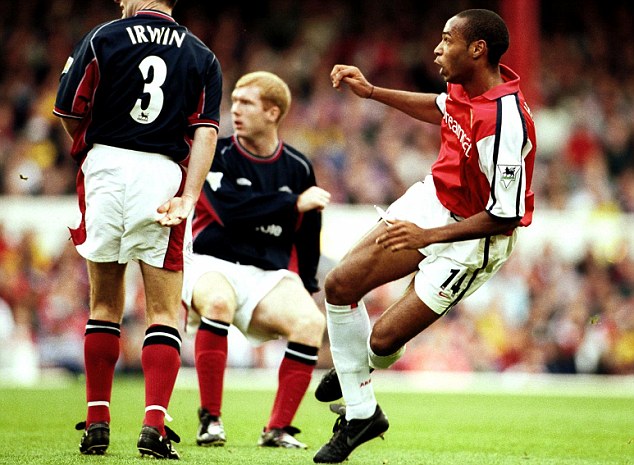 The Arsenal legend undoubtedly left his mark on the Premier League. There was Henry's amazing run through Liverpool's defence, his absolutely majestic turn and volley against Manchester United, and the Frenchman's hat-trick in the last ever game at the Highbury.
Trophy-laden career
Not only did the France legend have a career packed with a merciless accumulation of goals, but also an incredible collection of trophies won throughout his career, including the World Cup, European Championship, Champions League, Premier League and La Liga.
Manchester United legend Ryan Giggs, who many may deem to be the best ever player of the Premier League era, won an incredible 13 league titles, which may very possibly never be repeated again, alongside an incredible array of further trophies.
However, Henry did something which newer football fans of this generation may be unaware of, and that is the fact that the Frenchman carried the Premier League to the centre of continental attention.
It is important to note that the Premier League has not always been the dominant force it is known as in today's football, and that it was behind Spain's La Liga, Italy's Serie A and Germany's Bundesliga, very similar to France's Ligue 1 today.
Henry won numerous trophies with the Gunners in a short period of time, however he did something even arguably greater, being that he elevated a league on the world scene, and the benchmark was set, after which the Premier League has grown since.
Marketing sensation, who has left quite a legacy
The insane television deals in the Premier League today and the crazy sponsorship agreements are partly down to Henry and the fantastic Arsenal side he was a part of, who could not have attracted global attention at a better time.
The Frenchman unquestionably left a positive mark on the Premier League, and frequently played with a smile on his face and demonstrated to young fans that football should be all about playing and watching the game with great happiness.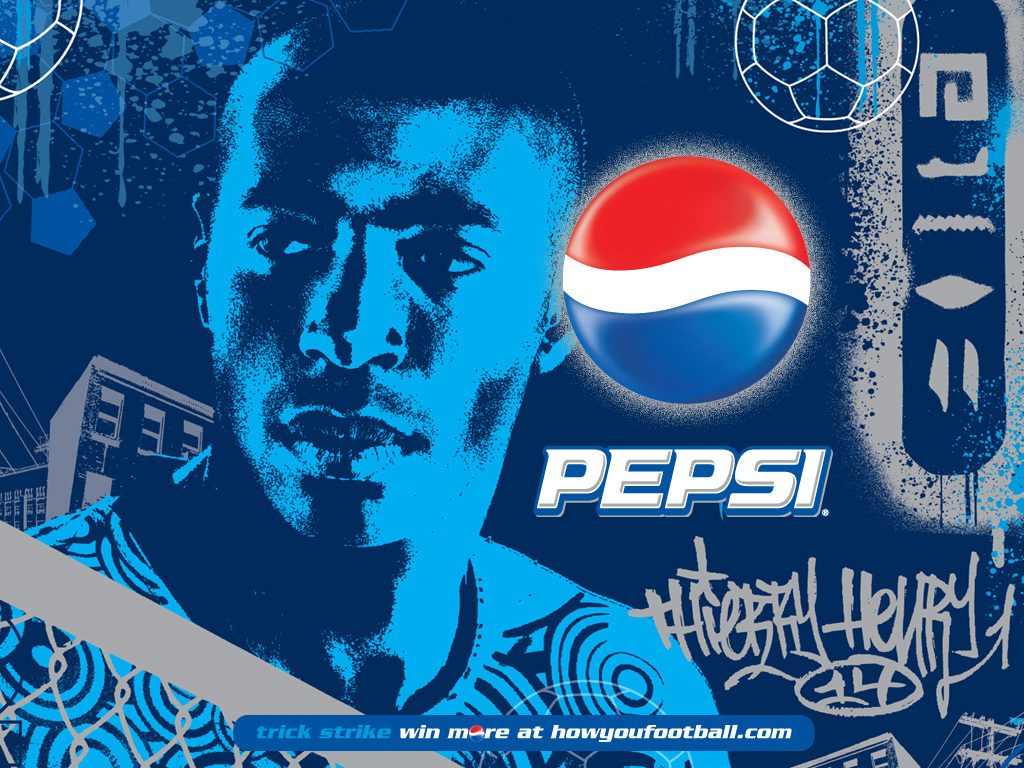 It was not only a privilege to watch Henry master his art, but he also backed it up with an unbelievable trophy haul. Many footballers have not been able to achieve this balance, and for this the legend's career must be celebrated and appreciated.
He left a great legacy and played a huge part in making the Premier League a competition which football fans in the UK and worldwide, as well as the clubs themselves, can enjoy the benefits of today.
Written by Sina Latif
Follow Sina on Twitter @_sina93
Like O-Posts on Facebook
You can also follow O-Posts on Twitter @OPosts