Antonio Conte will take over at Chelsea this summer but already finds himself a march behind his future rivals.
Whereas Pep Guardiola, new to the Manchester City hot-seat, and Jose Mourinho, the new manager of Manchester United, are free to get their business done early, Conte still has to take Italy through the European Championships in France before he can start renovating the squad that offered up such a dismal defence of their title last season.
If the Azzurri make it to the final in Paris on July 9th, then Conte will be almost 2 months behind his rivals and probably in possession of the squad that needs the most work.
Rumour is already abound on potential targets, with The Times linking Christian Benteke, Antonio Rudiger, Kostas Manolas and Stephan Lichsteiner, while pace is gathering on a £31 million move for Roma's Radja Nainggolan.
But in what areas does Conte need to strengthen and who do they need to sign to do it? We take a look…..
Centre-half
This appears to be Conte's high-priority position as he seeks to ease the burden on the 35 year old, newly re-signed John Terry. Kurt Zouma may not return from his knee injury until next season is underway while Gary Cahill's poor season may have done enough to put Conte off.
Matt Miazga signed from New York Red Bulls with a lot of potential in January, but the American has so far made only 2 first-team appearances and will not satisfy Conte's search for reliability.
Inexperience may also count against Andreas Christensen, the 21 year old whose commanding displays on loan at Borussia Monchengladbach have sparked interest from Bayern Munich and Barcelona.
A move for John Stones, who was chased last summer to the tune of £37 million, has been shelved while Napoli are currently holding firm despite receiving a £21 million bid for the 24 year old Senegalese.
Leonardo Bonucci, the uncompromising defender who formed part of the backbone to Conte's Juventus, was a target but now seems dead in the water with Rudiger and Manolas, both of Roma, now the more likely options.
Only a year separates the two in age and both are powerful, good in the tackle and both possess pace to burn, attributes that will be key to Conte's intentions of shifting to a more attacking system.
With Roman Abramovich's millions at hand, he may even take both.
Centre-forward
Diego Costa's torrid, injury-ridden campaign finished with 16 goals scored and only 2 of a total 12 coming in the league since mid-February. Costa's lack of form and the sullen attitude he showed to the latter days of Jose Mourinho could see him replaced but it is likely to be with a more convincing upgrade than Benteke.
Romelu Lukaku, having scored 18 Premier League goals for Everton last term, is being chased with an imposing, physical and potent finisher on the bill in order to thrive on the chances created by Eden Hazard, Pedro and Cesc Fabregas.
Benteke as a plan B is odd with Michy Batshuayi and Alexandre Lacazette potentially on the market but the hoping is that the Belgian's wretched campaign with Liverpool may see him available for a knock-down price and that the 49 goals he scored in 3 years with Aston Villa still makes the 25 year old a deadly asset in front of goal.
More plausible than Benteke though is Alvaro Morata, the Juventus forward who Conte set the groundwork to sign before he left the Turin club. Morata has scored 27 goals across two campaigns in Italy and will offer a more mobile foil to Costa rather than be a direct replacement.
The Spaniard can drift out to the left or run with the ball from deep as he is blessed with sublime dribbling skills.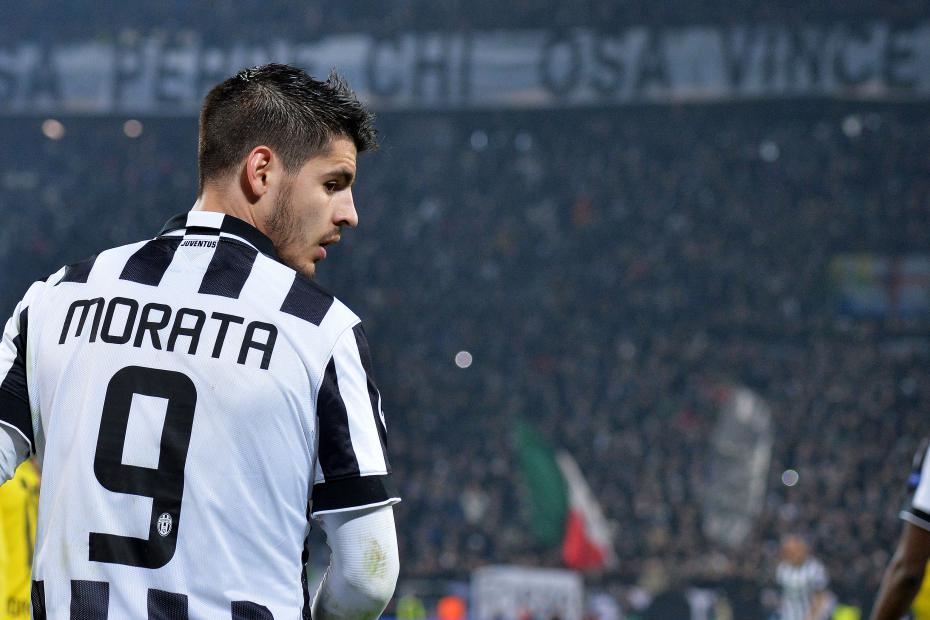 The 23 year old will spearhead Spain's attack at this summer's European Championships, starred in Juve's run to the 2015 Champions League final, scored the winner in this year's Coppa Italia final; such a track record makes the near-£40 million Real Madrid are asking for, the European Champions are aiming to activate his buy-back clause before selling him on at profit, justifiable.
Centre-midfield
After being so instrumental in Chelsea's title-winning campaign of a year ago, Nemanja Matic and Cesc Fabregas have suffered deep decline and while they both remain hugely-talented, Conte needs to refresh a department from which John Obi-Mikel surely can longer be a part of.
The oft-pedestrian Nigerian has somehow survived for so long as cover in an area that desperately requires the energy and awareness of Nainggolan.
The Belgian midfielder has admitted Chelsea are "keen to sign him", but how much Abramovich is willing to spend on a 28 year old remains to be seen. But Conte desperately needs a box-to-box midfielder to supplement the destructive skills of Matic and the creative industry of Fabregas.
Any other business?
The wings
Eden Hazard looked more like himself towards the end of the season and PSG's apparent pursuit of Phillipe Coutinho suggests the trail of the Belgian has gone cold.
Conte will be optimistic of restoring the 25 year old to the level that won him the 2014/15 Premier League player of the season, but may have to accept that Hazard could struggle to adapt to the defensive demands the Italian coach places on his teams.
That could see Hazard deployed in a more central role while Willian, one of the few players to emerge from Chelsea's disastrous campaign with any credit, will be safe, possessing the energy and technical ability to thrive in any system the Italian chooses to deploy.
Lazio's Antonio Candreva, scorer of 38 goals in his last four seasons in Serie A, is being eyed-up but at 29 and not really known for his defensive contributions, it is unlikely that Chelsea will stretch too far north of the £25 million asking price.
Full back
Vice-captain Branislav Ivanovic joined the majority of the squad in having underwhelming campaigns but both remain solid defenders who are able to switch between full-back and centre-half, crucial if Conte is to switch between his two favoured systems of 3-4-3 and 4-3-3.
Though Lichsteiner, if he is to be pushed out of Juventus by Dani Alves proposed move, will offer Conte familiarity and a forward-going impetus neither of the current incumbents really possess.
Goalkeeper?
Neither Thibaut Courtois nor Asmir Begovic stood out in the Chelsea goal last term, but both are excellent options to have competing for the number 1 spot.
Courtois has been linked with a move away but has since committed his future, so there is nothing to see here……… Is there? Leave that to Conte…
Written by Adam Gray
Follow Adam on Twitter @AdamGray1250
Like O-Posts on Facebook
You can also follow O-Posts on Twitter @OPosts