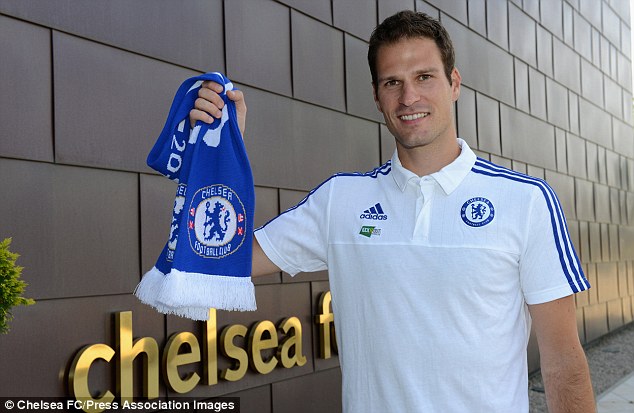 Asmir Begovic has ditched Staffordshire-based Stoke City and moved into the big city and give himself a massive challenge – to fight for a first team place against one of the most coveted young goalkeepers in the world, Thibaut Courtois.
Begovic started his career off at Portsmouth, he was farmed out several times wanting first team football during his time at the club – but when the Bosnian and Herzegovina international joined Stoke 5 years ago, and it would have been hard to see him joining a club within the top four.
The growth and development of Begovic is impressive. His shot stopping, positioning and composure have all improved during his time at Stoke and ultimately will go on to help Chelsea in the several competitions they're participating in throughout the year.
Depth is important for Jose Mourinho this season, as was evident in the signings he made last season – but even more so with the signings he has already made. Falcao for example, seemingly a replacement for Didier Drogba, may have had a bad season but is still a player of undoubted quality.
Begovic is just another part of that. Mourinho is ambitious and likes to spend money, and he is at the perfect club to do just that. Mourinho wouldn't admit it but he is setting his squad up for a massive season, to try and compete for not just one trophy but two or maybe even three.
With an abundance of Premier League experience and a goal to his name, Asmir Begovic shouldn't have any problems fitting in to life at Chelsea Football Club, and for a modest fee of £8m it should see a nice healthy profit after the sale of Petr Cech in the goalkeeping department this season.
Champions League experience is what Begovic would have joined Chelsea for, to prove himself on the big stage, and there is no doubt he has the quality to live up to that standard.
Written by James Clark
Follow James on Twitter @JamesMRClark
Please like O-Posts on Facebook
You can follow O-Posts on Twitter @OPosts