We are the boys in blue,
and we are the ones to
trust,
When we march on to
the pitch – watching our
skill is a must.
We are the Chelsea elite,
we play at Stamford
Bridge,
And we are the defending
champions – because we
have the courage.
We won the Premier League,
in the summer of 2014,
Now we are defending it –
do you know what I mean?
We have a great defender,
the brilliant, John Terry,
We also had Frank Lampard –
but he went to Man City.
We have a wealthy owner,
and a flamboyant manager,
Known as the "SPECIAL"
one – he always hides his
anger!
Jose Mourinho is his name –
and he comes from Portugal,
Wanting to win ever game –
it is his football will!!
There even is Drogba, Ashley
Cole' as well,
Together as a strike force –
they really do so gel.
Lots of others too – all the
best right now,
When they parade on the
pitch – all the fans do bow.
The Chelsea boys are now
all ready – but, who do you
choose?
Even in the dressing room –
Chelsea sings the blues!!!!
So, good luck to the blues,
and Chelsea' is their name,
And winning the English
Premier League, is their
one true aim.
Written by Darryl Ashton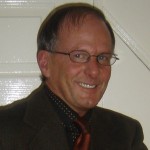 Follow Darryl on Twitter @AlfGarnettJnr
Check out more of his brilliant work at his Google+ page
Like O-Posts on Facebook
                                             You can also follow O-Posts on Twitter @OPosts