My name is John Terry,
and I can't make my
mind up –
I want to play for
Chelsea – and win the
Premier League Cup.
There has been some
speculation – if I'm
leaving London town,
But I really don't know
what to do – and I wear
a frown!
I played alongside
Drogba – and my good
friend, Frank Lampard;
'When we had baths
together – we'd wear
a leotard!'
I really don't know
what to do – my career
is almost over!
I want to stay at Chelsea –
and feel all in clover.
My wages are NOT an
issue – but a pay rise
would be nice.
And playing on the footy
pitch – smelling of Old
Spice!!!!
I wouldn't mind a pay
rise – maybe £300.000
per week.
But if I asked for that
amount – it would be a
bloody cheek!
I have to consider my
future – and my family;
'Maybe I can go to division
two – and play for
Accrington Stanley!'
No, they don't need me –
they are dong well,
Maybe I can go to
Fleetwood Town – I'm
sure I would gel.
Or maybe even Blackpool –
and help them to climb
the league,
it really would be a
challenge, and create lots
of intrigue!
But, there is just one big
problem – they can't afford
my wages.
I could play for free – but
I've not done that in ages.
I want to go to the sun,
somewhere were it's warm,
Play my footy in the sun,
and use my cockney charm!
I could play for Dubai – for
the Arabian knights,
And meet old Alibaba – and
hail their footy rights!!!!
I have loved my time at
Chelsea – but my future is
now in doubt.
I will consult my agent – he
is a talent scout!
Whether or not I do leave,
my beloved Chelsea FC,
And move to pastures new –
all will be revealed on the
news – especially on TV!
I have to make a decision,
as I am now getting old.
But, like a lot of other
players; 'I hate doing what
I'm told!'
'Will I say goodbye?' 'Or,
will I stay at Chelsea?'
'It all depends what's on the
table – "mega wages", all
for me!!!!'
Written by Darryl Ashton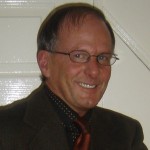 Follow Darryl on Twitter @AlfGarnettJnr
Check out more of his brilliant work at his Google+ page
Like O-Posts on Facebook
                                             You can also follow O-Posts on Twitter @OPosts