My name is John Terry,
and I really have had
enough,
I want to leave Chelsea
football club – 'or do I
call their bluff?'
I came here when I was
fourteen – or, somewhere
in between,
I want to see the world –
if you know what I mean!
Stamford Bridge has been
my home for such a very
long time,
I've played a lot of games
here – I've seen changes
so sublime!
I want to go to pastures
new – and enhance my
skills even more;
'I'd like play till I'm fifty,
blimey, now that I will
adore!'
I have played alongside the
best – and seen some new
faces,
We always get together –
and have a bet on the races!
We all train very hard – we
do have such high standards.
If we win our game – we
have a drink afterwards!
We have a new owner – he
spends a lot of money.
He buys all the best talent –
never no one phony!
Sadly, we lost Jose Mourinho –
he left the club he loved.
But the players rebelled
against him – so out the
door he was shoved!
I am leaving after this season,
but I have to now move on.
To proudly march forward –
Maybe play football in the
sun!
I don't want an English club –
a change is what I need.
I want to broaden my
horizons, a change from the
English Premier League!
Maybe I can join my mate,
my good friend Frank Lampard.
He plays in America – and
he also plays so hard.
Maybe that's my destiny –
to America, I may go?
Playing along side Frank
Lampard – we could put on a
show!
My time at Chelsea is now
all over – time for pastures
new.
I'm not getting any younger –
but this I always knew!
I have also played for England,
and scored a good few
goals.
I also did captain Chelsea –
I was proud – and it always
shows!
I leave Chelsea football club,
with my head held high;
'Another chapter in my life,
this I can't deny.'
Will I go to America? Or,
will I stay in the UK?
Maybe I'll go to Spain – or
somewhere far, far away!
I fancy getting some sun –
Dubai would be nice.
But they aren't BIG on
football – so maybe I'll
think twice!
No matter were I go – it
will be a brand new start
for me;
'I'm leave Chelsea football
club – my name is; 'John
Terry".
Written by Darryl Ashton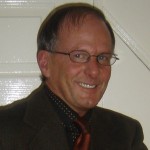 Follow Darryl on Twitter @AlfGarnettJnr
Check out more of his brilliant work at his Google+ page
Like O-Posts on Facebook
                                             You can also follow O-Posts on Twitter @OPosts