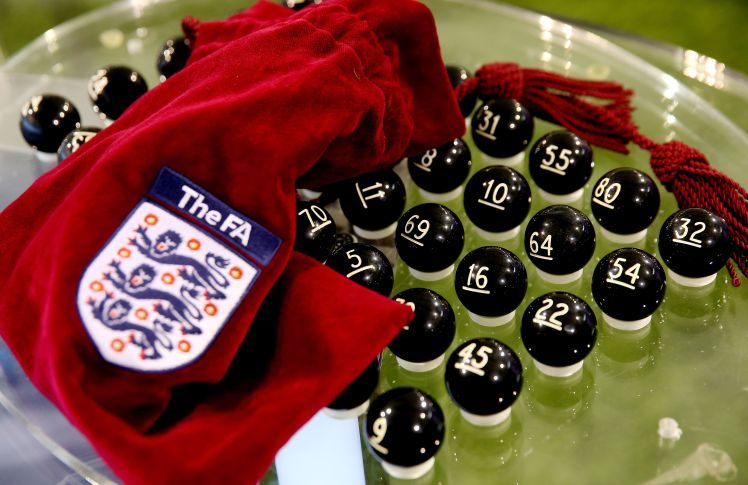 After a scintillating 4th Round, the FA Cup has reached the last 16 and the teams are now just two wins away from Wembley. Before discussing the draw itself, I noticed there was a lot of grumbling over the weekend about how the FA Cup has lost its magic.
I was sceptical at first but the fact that the BBC placed the draw 20 minutes into "The One Show" meant that I had to subject myself to 20 minutes of complete and utter boredom.
For me, this actually reduces the magic of the FA Cup more than top sides playing reserves ever could.
The draw itself was conducted by professional broadcaster Jake Humphrey, professional comedian Gareth Southgate and professional idiot Robbie Savage.
Unglamourous tie
There was unfortunately no drunk Rod Stewart at this draw, which is a shame as it would have made the process roughly 84 times better than what he had to watch. The draw itself started with Lincoln City being given a Premier League glamour tie away at Burnley.
Glamour might be a bit strong as I'm sure anyone who has ever been to Turf Moor will attest, its far from glamorous.
London derby
Fulham are rewarded with a trip up the road to Tottenham Hotspur in a clash I am calling the Moussa Dembele/Dimitar Berbatov/Martin Jol derby because I think the game could do with some extra marketing.
A local derby
Blackburn Rovers face Manchester United in a local derby and a game that definitely will not get picked up for TV coverage. No, there is not a chance of the BBC choosing to show that game.
Decent draw
Also my team Middlesbrough have actually got themselves a decent home draw against Oxford United. Hopefully we show them that not all teams in the North East are as bad as Newcastle.
Another test
Wolves have got another chance to stun a Premier League team as they welcome Premier League leaders Chelsea.
If I was a betting man I'd be interested on what the odds are of Chelsea winning the double this season, they look so good at the moment.
Tricky tie
Huddersfield, who I think we all had forgotten were still in the Cup, have a tricky home tie as well as they welcome Manchester City.
Leicester in need of some momentum
An always appealing trip to Millwall awaits the winner of the Leicester City vs Derby County fixture.
If Leicester were to win it would mean that all eight FA Cup games see Premier League sides face lower league opposition.
Fixture of the round
The fixture of the round has to be Sutton United, a mid-table fifth tier outfit, hosting Arsenal, who have won the trophy two out of the last three years.
I think we can all agree that this match will be fantastic and it would represent a monumental upset if Sutton could get through here.
Pretty good draw
Overall I would say that the FA Cup 5th Round draw was actually pretty good and hopefully there will be a few upsets as well.
PS:  Yes, I know it is spammy but please support Tales from the Top Flight by pre-registering to play FireFan. It is a FREE sports app that costs you nothing to download, but Tales make a small commission on each free download which helps us pay things like server costs, automation software and, hopefully, one day for submissions.  I repeat, it will cost you nothing to download but will help us massively.  Thank you.
PPS:  Subscribe to the newsletter and get things that don't get published on the website, you know, as a special treat to you.
PPPS: To catch up on posts you may have missed head over to www.talesfromthetopflight.com and follow him on Twitter: @comeontheoviedo
Like O-Posts on Facebook
You can also follow O-Posts on Twitter @OPosts