Billy Bremner had a temper,
which was plain to see,
And if you tried to tackle
him – he'd kick you on your
knee!
There was also Peter Lorimer,
if he came at you, you'd
know it,
He also had a lethal right
foot – a shot just like a bullet!
Joe Jordan was a Scot, a fiery
one at that,
If you ever crossed him – his
fists would knock you flat!
There was even Jack Charlton –
and his brother, Bobby –
They both played for England,
alongside little' Nobby!
Then came Allan Clarke, a
quiet man, we gather,
He scored a winning FA Cup
goal – with a diving header.
Don Revie was the manager –
of the brilliant, Leeds United.
Now they are all in the past –
and some have now departed!
Leeds United, all in white –
were  feared by most teams,
Trying their best to win the
game – if only in their dreams!
Now I end my journey – a
trip back in time,
A tribute to Leeds United
players,  in a 'poetic' little rhyme.
Written by Darryl Ashton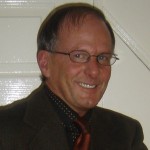 Follow Darryl on Twitter @AlfGarnettJnr
Check out more of his brilliant work at his Google+ page
Like O-Posts on Facebook
                                             You can also follow O-Posts on Twitter @OPosts