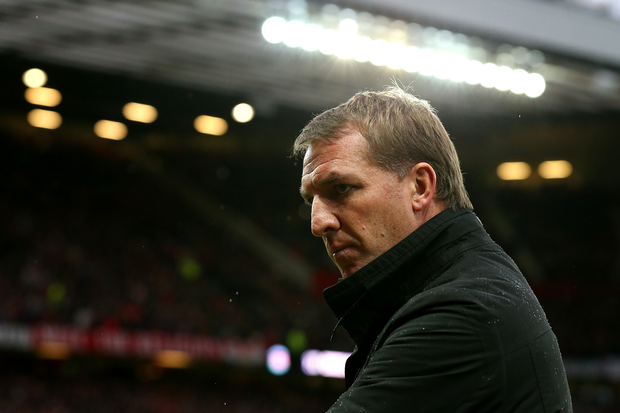 Now in his fourth season in charge of Liverpool, Brendan Rodgers is still without a trophy to his name.
The £29 million signing of Brazil striker Roberto Firmino is a clear statement of intent from the Northern Irishman, whose legacy will be judged on the silverware he is able to bring to the club.
Firmino's transfer fee, young age and the hype surrounding his arrival are evocative of the infamous Andy Carroll signing, just under five years ago.
That was a move sanctioned by Kenny Dalglish – Rodgers' predecessor – and it came to represent both the promise and failure of his second tenure as Liverpool manager. Dalglish may have coached the club to a League Cup triumph and FA Cup Final, but the project ultimately collapsed, with Carroll struggling for fitness and form.
Until this point Rodgers has typically avoided these sorts of transfers, happy to work within the parameters set by chairman Tom Werner and the Fenway Sports Group.
Given the importance of the role of the Carroll transfer in Dalglish's exit from Liverpool, you get the sense that Firminio's arrival will also be a defining moment for Rodgers.
Of all of the Liverpool arrivals this summer, the Brazilian is clearly under the most pressure: not only to perform, but also to force his way into a first-team in a top-heavy squad.
Did the shadow of the big-money move to England occupy the striker's mind during the recent Copa America? He and his Brazilian teammates struggled and Rodgers would have been hoping for more encouraging displays.
The issue for Firmino is that he is in a unique situation within this squad and will begin to feel ostracized if he struggles to adapt quickly. Danny Ings, James Milner and Nathaniel Clyne have also been signed but the English trio are expected to perform different roles this season.
Liverpool need a talisman in the wake of Luis Suarez's departure and Mario Balotelli's failure to flourish within any of Rodgers' systems. Firmino will need to be that man, as well as shoulder the goal-scoring burden, despite not arriving with an imposing goal-scoring record.
None of his fellow arrivals seem set to compliment the player on the pitch but Adam Lallana, Daniel Sturridge and Philippe Coutinho – all Rodgers signings – still remain at the club and are cultured footballers who might work well with the newcomer.
The likely sale of Raheem Sterling this summer (Liverpool and Man City have reportedly agreed a transfer fee of 49 million British Pounds) takes on a fascinating complexion: if it is confirmed, Rodgers might get the opportunity to re-invest those funds and perhaps assemble a supporting cast for Firmino.
Other high-profile arrivals would not only take some of the spotlight away from the Brazilian but also add quality and variety to a squad lacking in depth when compared Arsenal, Manchester City, Chelsea and Manchester United.
It would also do the same for Ings, Clyne and Milner, who would form part of the base of the squad, allowed to contribute to in a more rudimentary and consistent fashion. That is not to suggest they are limited players but rather than they are players who will be at their best when allowed to focus on their particular strengths.
Ultimately, Rodgers will also need to strike a balance between quality and quantity. Having already made a clutch of signings, the temptation could be to continue on in the same vein, but Benitez, Hodgson and Dalglish struggled to bring consistency and results after signing a larger pool of players.
Sterling's likely departure and the arrival of replacements mean Rodgers is likely to go down a similar path this season, where a positive start – particularly in the league – will be crucial.
Written by Chris Paraskevas
Follow Chris on Twitter @Cparaskevas
Like O-Posts on Facebook
You can also follow O-Posts on Twitter @OPosts