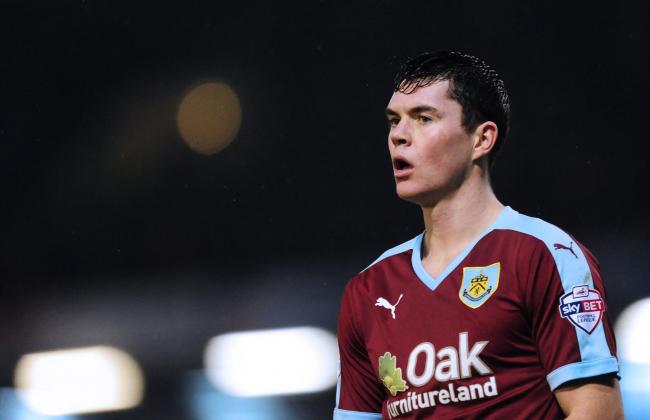 Michael Keane is a fantastic young defender: of that there is no doubt.
Give it five years and the Burnley man could become the Premier League's best centre-back. That's just how much potential he has.
But therein lies a problem for Liverpool, a club heavily linked with the defender in recent weeks by the likes of ESPN.
The Reds' back line has been their not-so-secret Achilles Heel for some time now. And a potentially world-class defender could certainly help address that problem with time. In the here and now, however, would Keane be the wisest option for Liverpool this summer?
Champions League test
Liverpool face a huge test in the Champions League next season. Not only will Jurgen Klopp's side have to play more games overall, the quality of their opposition will increase.
The last time the Anfield outfit made the top four, they were duly embarrassed in Europe. Their scattergun summer of signings hardly helped in that respect.
Keane has shown tremendous composure and quality in the Premier League. But the 24-year-old still has plenty of room for improvement.
Would jumping up a level to the Champions League help or hinder his development?
Ideally, Klopp and his scouts will be sounding out the best available centre-backs in Europe already possessing Champions League experience.
Still learning
Burnley boss Sean Dyche has spoken of Keane's need to continue learning his trade. The young defender still has the odd mistake in him – more to do with a lack of experience than ability or judgement.
Liverpool have a strong record of investing in young players, developing them and reaping the rewards as they flourish with time. When it comes to a leaky defence, however, Klopp and his Reds can't necessarily afford players that same time, patience and exposure.
Some of England's top talents have been thrown in at the deep end far too early and it ended up too much too soon for many of them. Keane is part of a reliable Burnley defence right now.
Ironically, things might be a lot tougher for him at Anfield.
For a huge fee, Liverpool need a huge upgrade
While Keane would normally represent a superb signing for the Merseyside outfit, the big issue the club face is the need for proven quality.
Even with first-choice centre-backs Joel Matip and Dejan Lovren fit, Liverpool have struggled at the back. Is Keane really already better than that pairing?
With time, he could well be. But, if the Reds are to fork out over £20 million for a defender (Dyche has said the Clarets are under no pressure to sell), supporters could hope for an upgrade on Matip or Lovren this summer – or at least a player with an equal amount of ability and experience.
So, while Keane could potentially join a rival and be lost to Liverpool forever, with Sky Sports linking Manchester United to the 24-year-old, Klopp may be better off looking elsewhere.
A perfect fit, in the near future
In a year or two, Keane could be the perfect fit at Anfield. And, even if the Reds do manage to secure his signature this time around, there would be plenty of cause for celebration.
But, if it's potential Klopp is after, Liverpool's academy has plenty of its own.
Keane is definitely one for the future. With the stakes so high next year, Liverpool need a marquee centre-back definitely ready for the present.
Written by Timothy Poole
Follow Timothy on Twitter @TimPooleSport
Like O-Posts on Facebook
You can also follow O-Posts on Twitter @OPosts