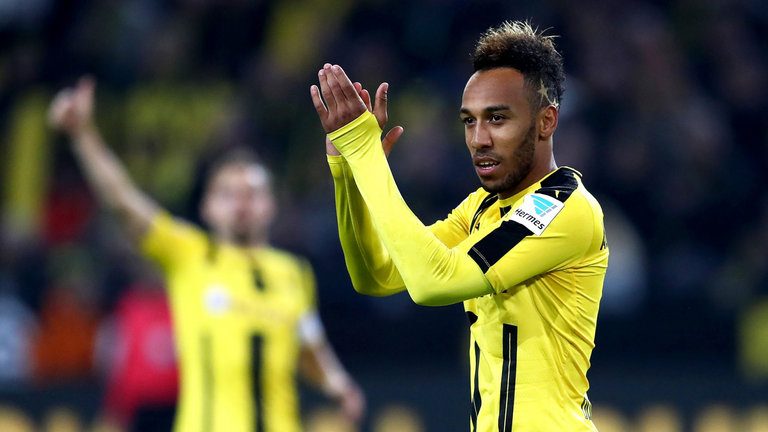 According to TalkSport, Liverpool are vying with Manchester City for Borussia Dortmund's prolific forward Pierre-Emerick Aubameyang.
City boss Pep Guardiola is purportedly keen on bringing in the Gabon international, as he seeks a replacement for Sergio Aguero – who looks set to leave in the summer.
Determined
However, Jurgen Klopp is determined to bring him to Anfield.
Of course, Klopp has previously worked with Aubameyang at Dortmund and is hopeful the relationship he forged will be enough to lure him to Liverpool.
Hefty fee
The 27 year-old's contract expires in 2020 so it will take a hefty fee for the Dortmund to let him go.
Having said this, the striker has expressed a wish to leave the German club.
Speaking to Radio RMC, he said that he "wants to go to the next level" and that the only way he can do so is "leaving in the summer".
Tough task
In light of these comments, Klopp will have a tough task on his hands if he is to convince one of Europe's best players to come to Liverpool; currently faltering in the league with a subsequent Champions League place precariously balanced, Aubameyang might not think Liverpool are the "next level".
Written by Michael Jones
Follow Michael on Twitter @jonesmichael_97
Like O-Posts on Facebook
You can also follow O-Posts on Twitter @OPosts