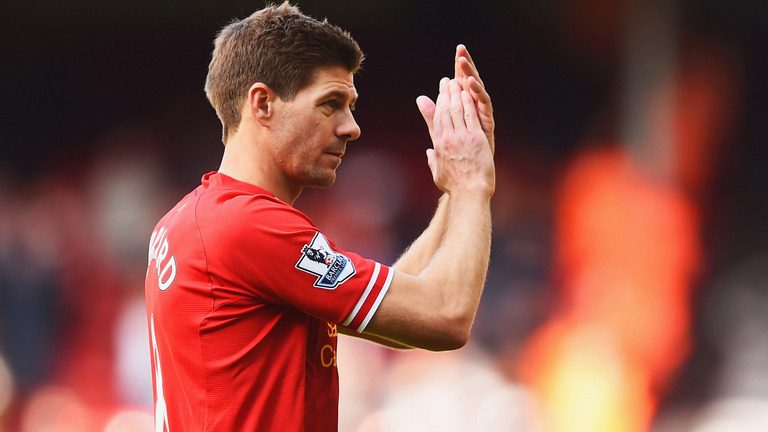 The schoolboy was a
star, in class and on
the field,
Playing sports when
he could – respect he
sure did yield.
He shone at what he
did and he also heard
the call:
'This schoolboy would
be famous by playing
world-class football.'
A career of twenty
years – which he
relished every day,
Playing his favourite
sport – football in his
own way.
But who was this shy
schoolboy? Who was
talented by the score?
But his teachers just
ignored him – and even
showed him the door.
But his talent did attract
the scouts – of football
academies,
"This boy will one day
be a footballer, the
teachers, did dismiss!"
But as each new day
did pass – the boy grew
in style,
Leaving school playing
football – running mile
after mile.
The boy, Gerrard, would
be a football star,
He would play for mighty
Liverpool – he really would
go far.
He turned on his Liverpool
charm – and his playing
would fill the Kop' stand,
And then he earned the
call-up – and he played
for mighty England.
Steven Gerrard is his
name – a superstar so
true,
A genius at his football –
and of the Liverpool
crew.
He'd turn on the magic
when he was on the pitch,
Never doubting his ability,
never a single glitch!
Liverpool was his home
town – and football was
his game,
Steven Gerrard is our
hero – because we know
his name.
But now age has intervened,
and its time for Steven to
retire.
His body clock is ticking
faster – but he couldn't
reach any higher!
Good luck to this schoolboy,
who's name is now a BARD:
'Enjoy you're retirement,
and all the best – good luck
to; Steven Gerrard.
From Liverpool to England –
from the school of football
stardom,
'You'll Never Walk Alone –
is the royal Liverpool'
Anthem.'
Written by Darryl Ashton 
Follow Darryl on Twitter @AlfGarnettJnr
Check out more of his brilliant work at his Google+ page
Like O-Posts on Facebook
You can also follow O-Posts on Twitter @OPosts
ALSO: Please check out Darryl's two fascinating new books – one on football poetry: My Crazy World of Football Poetry, and the more politically-inducing: My Amazing World of Poems and Political Satire. Both are available to order on Amazon.