The English FA Cup final
was watched all over
the world,
Crystal Palace and Man
United – silence is the
word.
The global audience to
witness, a 'super-duper'
game,
Never a dull moment –
in a game of soccer in
name.
Both teams attacked –
as they battled for their
glory,
There could only be ONE
winner – oh, what a story!
Crystal Palace should
have scored – but the
ref called a foul.
This really caused an
uproar – and the
"commentator" did so
howl!
Both teams gave their
all – as the crowd at
Wembley all cheered.
Then I saw a Crystal
Palace player – he wore
a trendy beard!
The game was a good
game – and each team
played their part.
But, sadly, at the full-
time whistle – one
team would have a
broken heart.
Manchester United,
they could have easily
lost,
But they upped their
game and scored a
winner – truly at a cost!
You, see, how many
teams who've won the
FA Cup.
Would also lose a member
of staff – did they then
slip up?
A team wins this coveted
trophy, and the players
are all delighted.
But what about the manager,
his career is now so blighted.
Yes, Manchester United,
have now made football
history,
The first ever winning team –
their manager dismissed
so instantly!
They dismissed Louis Van
Gaal – as soon as the game
was one.
He obviously was not to be –
the team's new prodigal son!
He says; 'goodbye to this
club' – it really didn't work
out,
Maybe he can join Blackpool –
or Accrington Stanley for
nowt!!!!
So Manchester United has
appointed, their new prodigal
son.
Enter Jose Mourinho, is he
really the special one?
Will he bring back the golden
years – of the Old Trafford
years?
Or, will it be a bad decision,
and all end up in tears?
I feel they are dwelling, and
trying to relive the past,
When Manchester United,
their players left us all aghast!
The 60's and the 70's were
their truly greatest years.
And every club who played
them – they would cause
them a lot of fears.
But, that's the FA Cup – and
it really has to be seen.
Now bring on the internationals
of Europe – in Euro 2016!
More live football – for all of
us to see.
And one can enjoy all of
this – and enjoy a cup of tea!
But well done to Man United,
hard luck to Crystal Palace,
Now bring on the "mighty"
England players – their skills
will all be first class!!!!
Written by Darryl Ashton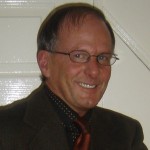 Follow Darryl on Twitter @AlfGarnettJnr
Check out more of his brilliant work at his Google+ page
Like O-Posts on Facebook
You can also follow O-Posts on Twitter @OPosts