We are the Manchester United
boardroom boys, and we've
caused a lot of anger,
We can't seem to hire the right
person – for the role as manager.
We took the word of Sir Alex
Ferguson, and appointed David
Moyes.
But he wasn't successful – and
he wasn't one of the boys.
We were all sar round the
boardroom table twiddling our
thumbs,
Scratching our executive heads –
and trying to do our sums.
Ryan Giggs was mentioned, he's
been here for thirty years.
He knows all the players and
the coaches – but it might all
end in tears.
We've had a very bad season –
as our players have not
performed.
But they all draw massive wages,
of this I am informed.
You see, I am the chief executive
and I do rule this club.
But recently I've been out and
about – drinking in the pub!
We want to bring in players
that will surely pass our test,
And hopefully when on the pitch –
they'll play like George Best.
We want to bring in players who
play with such a glow.
They might even do 'back-healers'
like the brilliant Dennis Law!
But Manchester United have so
struggled – and they need to
surely re-group.
They need a brand new manager –
maybe they'll get a scoop!
The directors are all sweating –
they ponder who to hire.
They need some fresh new blood –
someone with spark and desire.
But what a way to treat a manager –
and not tell him to his face.
But Van Gaal is the "Fall Guy" – and
he certainly falls with grace.
Off on his travels with his head
in his hands.
But as he's getting nearly five
million pounds – he should be doing
handstands!
Yes, the boardroom boys have
done their deed, but in a cynical
way.
Now they must pay the price –
even they feel such dismay!
Goodbye to Louis Van Gaal, as
he now goes on his way.
With lots of compensation – a
mega take-home pay!
The boardroom at Man United
are now all feeling the pressure,
Their fans aren't very happy –
they need to reassure.
So another manager is
dismissed, and in comes the
"Special One".
But why don't Man United – just
bring back Sir Alex Ferguson!
Written by Darryl Ashton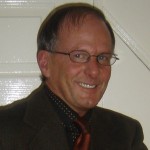 Follow Darryl on Twitter @AlfGarnettJnr
Check out more of his brilliant work at his Google+ page
Like O-Posts on Facebook
You can also follow O-Posts on Twitter @OPosts