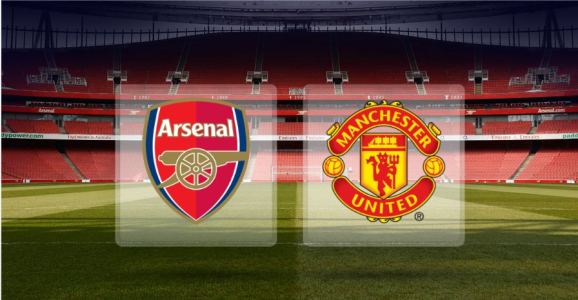 It feels a bit hollow. It feels a bit wrong.
Manchester United visit Arsenal on Sunday afternoon and all that is at stake is a top four finish. Champions League football is a big prize, granted, but it still feels like something is missing.
Both teams went into the season with title ambitions, but saw such hopes gradually fade; both teams have the squads to mount a serious challenge on the Premier League throne, but failed to do so.
Anyway, here's a combined XI of the squads that had the potential to compete but lacked the necessary consistency.
Formation: 3-4-2-1
David De Gea – GK
There's no competition with this one – Petr Cech has been average at best his season, whilst De Gea has remained his formidable self.
United fans will surely miss him when he swaps Manchester for Madrid.
Nacho Monreal – LWB
This attacking formation suits Monreal; his attacking exploits received licence to express, whilst his defensive deficiencies are covered by a back three.
Eric Bailly – CB
Already a United favourite, the Ivory Coast defender is combative yet composed on the ball. At age just 23, it is clear Bailly has a very bright future at Old Trafford.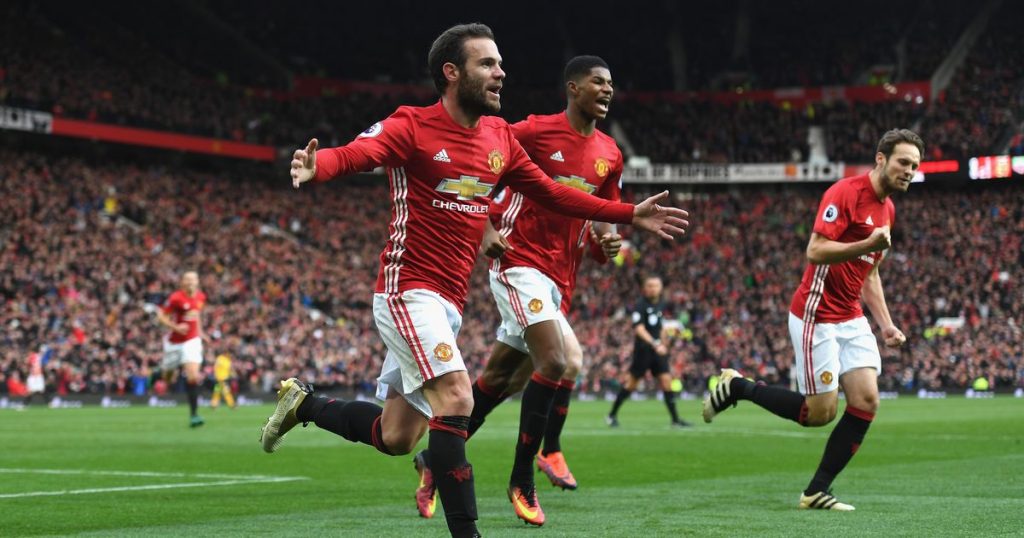 Laurent Koscielny – CB
The Frenchman is a rock for his national side, but is vulnerable at Arsenal. Still, he represents the Gunners' best defensive option.
Rob Holding – CB
The youngster is selected because of injuries to other personnel, but is still a competent choice. Unfairly dropped for the North London Derby, Holding, like Bailly, looks like a future rock at the back.
Antonio Valencia – RWB
Without doubt the best right back in the league.
Superior to Kyle Walker – whose footballing brain is as non-existent as Arsenal's back-bone – and Nathaniel Clyne, Valencia has not received the praise he deserves this season.
Ander Herrera – CM
A contender for United's player of the season, Herrera has realised the potential he teased under Louis van Gaal.
In fairness, this has been the only real season where Herrera has had a guaranteed starting place – for me, he should have been in the team of the season.
He is crucial to United's play.
Paul Pogba – CM
Pogba has played well this season. He has had games where he has gone missing, but that has been part of his Premier League education.
Pundits expect him to dominate games – the central midfielder who once did that would no longer being able to in the highly technical and fast-paced game, and it is thus a ridiculous expectation to level at the Frenchman.
United's £90 million signing is a creative presence in the middle and would have a lot more assists and goals to his name had his front-men been more clinical and the goal-posts been a width wider.
RAM – Alexis Sanchez
Sanchez is often stroppy, but always committed – the same can't be said for the rest of his team mates. The Chilean has world-class ability and can win a game in a moment.
CAM – Henrikh Mkhitaryan
The Armenian bounced back from his early exile admirably and has impressed with his vision and endeavour.
LAM – Danny Welbeck
Welbeck's work ethic would complement this attacking trio well; a willing runner in behind, the ex-Mancunian would make life easy for the creative tendencies of his fellow attackers.
ST – Marcus Rashford
Pace, energy, skill, clinical finish – the lad has it all, and will only get better. Rashford is clear star in the making.
Written by Michael Jones
Follow Michael on Twitter @jonesmichael_97
Like O-Posts on Facebook
You can also follow O-Posts on Twitter @OPosts