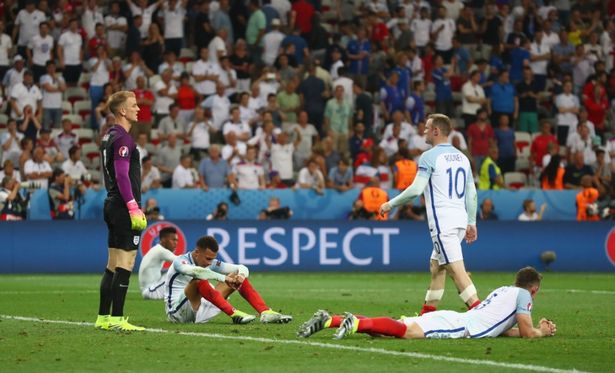 Let's hear it for the Iceland
team – they played with
flair and skill.
But the mighty "skills" of
England – I had to pop a
pill!
The millionaires of the
England squad, couldn't
match Iceland,
They should have called
on Accrington Stanley
I'm sure they'd lend a
hand!
The mighty egos of the
England players were
soon fast deflated.
And by the super team
of Iceland – England
were defeated.
Rooney hasn't performed,
as he does for Man United,
But he said; 'he was the
man to lead England,'
he failed as well intended.
The boys in the shirt of
pride, just did not excel
Maybe they should have
appointed a witch, to
grant them a 'cunning'
spell?
Even Roy Hodgson, is
wondering what has gone
wrong,
At one stage in the game,
the fans were all on song.
Now it is embarrassing,
to see our players play
badly,
But we never seem to
win anything, where is
Accrington Stanley?!
Even Fleetwood Town,
or Blackpool, would have
done better,
Now the fans of England,
are at the end of their
tether!
Wayne Rooney is too
old, and he should now
retire.
He's really past his "sell-
by-date" – just like an old
flat tyre!
But he wasn't the only
one – who didn't play
well,
Joe Hart made some
errors, he just didn't
gel
Now they are coming
home, and not to a
"hero's" welcome.
They will arrive at the
airport, all feeling very
numb!
It happens every time
we play – we cannot
win anything.
From the Word Cup
to the Euro tournaments –
we can't win a thing!
But England used to
be classy, and we were
once world champions.
Now watch the mighty
Germany, and France,
they do all have opinions!
But, well done to little
Iceland, and also Wales
have a chance.
I'm still looking forward
to watching, the UK can
still have a dance!
But, the England flops
are coming home, as
failures on the pitch.
Goodbye to Roy Hodgson,
his payoff will ease his
stitch!
There's always another
day, oh, please, don't
make us laugh.
In truth the England
players – were really a
load of naff!!!!
Written by Darryl Ashton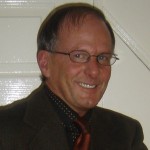 Follow Darryl on Twitter @AlfGarnettJnr
Check out more of his brilliant work at his Google+ page
Like O-Posts on Facebook
You can also follow O-Posts on Twitter @OPosts
ALSO: Please check out Darryl's two fascinating new books – one on football poetry: My Crazy World of Football Poetry, and the more politically-inducing: My Amazing World of Poems and Political Satire. Both are available to order on Amazon.