The land of song are
singing – they are
the mighty Wales,
They won their first
Euro match, now
their beer has
booming sales!
They played quite
remarkably and
so deserved their
win.
Now bring on their
next game – they
could win again.
I also watched the
mighty England –
and they scored a
lucky goal!
Wayne Rooney was
running about, he
heard the gaffer's
call!
I don't think England
were dominant,
they could have played
much better.
Russia sure did match
them to snatch an
equaliser.
But, why do the
commentators always
say; 'he's fast and he
has pace!'
'They should keep the
ball as long as they can,
and run like they're in
a race!'
Going by England's
performance, I don't
really see much hope.
But for all those fans
at the back of the
stadium they use a
telescope!
Good luck to Wales
and keep on singing,
And when on the pitch
just keep on winning.
England, well, I have
no hope, my optimism
is shrinking!
When England do play
Wales, they'll need to
proudly score.
And then the three
proud lions – will very
loudly roar!
Wales will sing their
hearts out – like:
'The Land of Hope and
Glory.'
And if either team WIN'S
the trophy – it'll make
a heck of a story!
Written by Darryl Ashton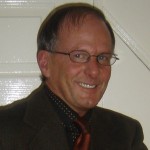 Follow Darryl on Twitter @AlfGarnettJnr
Check out more of his brilliant work at his Google+ page
Like O-Posts on Facebook
You can also follow O-Posts on Twitter @OPosts
ALSO: Please take the time to participate in our England jersey giveaway. More info here via this link.