We are the super football
clubs, and we play in the
English Premier League,
We are the elite of our
game – together, we do
intrigue.
We pride ourselves on
skill – for that there is no
doubt,
When we score a goal –
or two – the fans really
do shout.
We also entertain you –
as you do pay very good
money,
You sit in the stands in
the sun – also in pure
luxury.
We value you as our
supporters – that is very
true,
We will put on a super
game – especially for
you.
We run about all over
the pitch – we pass the
ball with ease,
With the fans all cheering –
we are just eager to please.
Families come and enjoy
the game – and children
all do cheer,
When half-time does arrive –
some adults enjoy a beer!
These teams are all
professional – they entertain
the fans,
Cheering, shouting and
dancing – it all happens in
the stands.
The atmosphere is superb,
and everyone is so happy,
Even a family sitting down –
they have a 'laughing' baby!
Saturday's are very special –
we love our football games,
Some of us go every week –
even naming all the names!
There is a shop you can go
to – to buy a football
programme,
Even a tasty sandwich –
tomato and some ham!
You can also buy a hot snack,
pie and peas is tasty,
Or a hot cheesy toasty – or
a delicious Cornish Pasty!
Hot drinks are also available –
to tempt your pallet more;
'From OXO, through to Bovril –
hot soup we all do adore.'
The fans come from
everywhere, just to watch
us play,
We always do entertain them,
in our own unique way.
The super stars are on display –
all of whom intrigue;
'Those classy, world class
players – who grace the
English Premier League.'
Written by Darryl Ashton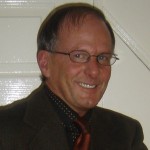 Follow Darryl on Twitter @AlfGarnettJnr
Check out more of his brilliant work at his Google+ page
Like O-Posts on Facebook
                                             You can also follow O-Posts on Twitter @OPosts