The Premier League has
now kicked off – we can
now applaud the players,
Walking on to the perfect
pitch – showing off their
kickers.
Boots all gleaming white –
and on occasions – shiny
yellow,
And if a footballer goes
up to the crowd – it's just
to say; 'HELLO?'
Out of the tunnel they
proudly march,
With their shirts and
shorts all ironed with
starch.
Fans all singing – as
they stand in a line –
All singing loudly – so
divine.
The referee is there –
looking so stern and
manly,
He has a pocket smart
phone – and listens to
Accrington Stanley!!
The referee's assistants –
stand and run the pitch,
All this and a lot more –
but sometimes there's a
glitch!!
The elite teams are all
in action – playing for
their lives,
Each player knowing –
only one survives!!
There can only be one
winner – or a score draw,
is an option,
When these top players
play – they really show
devotion.
So, welcome to the
home – of the English
Premier teams,
All of them knowing –
winning is their dreams.
So grab the remote
control – and settle down
to view,
The English Premier
League – is now here –
for me and for you!!
Written by Darryl Ashton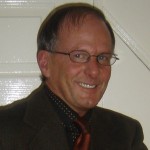 Follow Darryl on Twitter @AlfGarnettJnr
Check out more of his brilliant work at his Google+ page
Like O-Posts on Facebook
                                             You can also follow O-Posts on Twitter @OPosts