The football players I once
knew – were the cream of
the crop.
And when they went on the
pitch – we'd see who came
out on top?
I remember Francis Lee,
and Mike Summerbee,
Then came Colin Bell,
who all played for
Manchester City.
Even the Arsenal – now
they also were the stunners.
From Charlie George – to
Pat Jennings – they were
the brilliant' Gunners!
At Highbury they played –
every match an epic,
Even their manager –
George Graham was a
tonic!
Leeds United were also
there, all dressed in
virginal white.
All their brilliant players –
a magical delight.
From Billy Bremner, to
Peter Lorimar – and Allan
Clarke, too,
They really were a dynamic
team – one heck of a crew!
All the teams of the golden
years – so many I could
name,
They all played so brilliant –
at their chosen game.
Kevin Keegan and John
Toshack – and also Jimmy
Greaves,
They all were simply
superb – they had magic
up their sleeves!!!!
And even when it was
snowing – the lads would
all stall play,
They ran about all over the
place – they simply enjoyed
their day.
The fans all cheered – and
some really swore,
But everyone enjoyed
themselves – then a player
would often score!!!!
The magic days out at the
football match, really was a
treat,
The players all entertaining
us – the ball was at their
feet.
The final whistle was then
blown, and everyone just
cheered,
Then before the arrival of
health and safety – the
grounds were carefully
cleared.
The golden years of the
football teams – and the
football players,
We idolised all the greats –
and we even shed some
tears!
Now we move forward to
a whole new generation –
and start a new found
nation;
'What a fabulous sport we
do have – our football
team's creation?'
Written by Darryl Ashton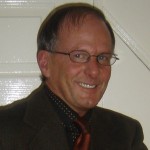 Follow Darryl on Twitter @AlfGarnettJnr
Check out more of his brilliant work at his Google+ page
Like O-Posts on Facebook
                                             You can also follow O-Posts on Twitter @OPosts