The English Premier League
is full of woes and more,
All the classy footballers –
want to really score.
On the pitch they flash their
skill – and also their anger,
Especially those strikers –
in my day it was called:
'goal hanger!'
Even on a crisp cold day
they always wear their
gloves,
And all the fans upon the
stands – they're chanting
in their droves.
The manager's are in their
dugout – looking so bemused,
Glancing at their substitutes –
will any of them be used?
There is also BIG MONEY in
the beautiful game of ours –
As all the Premier footballers
all drive their flashy cars.
They all work hard and play
hard – and they enjoy a beer
in the pub.
They also enjoy their dancing –
in a London' West End
"erotic-style" night club!!!!
Their career is a short one –
so they have to earn their
money,
and if they are all married –
they give money to their
honey.
Some do go off the rails –
that is a fact.
but most of the footballers
always play with tact.
Sometimes there is trouble,
and bad language is a
concern.
So if you want to "EFFING"
swear a lot – please do wait
your turn!!!!
There is also discipline – and
the punishment is tough.
Then the manager's ask their
players; 'have you had enough?'
Yes, they also spit a lot – and
it doesn't look so nice.
But that's because of the bad
taste – of their smelly' Old Spice!
They run around like cattle –
as they chase the ball;
'Scattering here – and over
there – as they hear the call.'
On occasions they do dive a
lot – to try and "CON" the ref.
Just to get a free kick – or a
penalty; 'they hold their breath!'
They run up and down the pitch –
fighting for the ball.
And when they lose their temper –
they feel a angry call!
Other countries too – they do have
super players.
I wonder before every game;
'do they all say prayers?'
"Help us lord to grasp this game –
and no kicking on the shin.
All we want to do today – is
hopefully always WIN!"
Then they are ready – and able
to play first class;
'But due to the slippery grass –
some fall on their AS*!!!!'
They've heard the call from
the lord – who shouts his
orders true;
'Go and tackle them – you swabs –
as he badly needs the loo!'
The teams are on the pitch –
as the ref does introduce.
'They cannot wait for halftime,
to drink their orange juice.'
The game of footy is a good
one – full of wacky surprises.
But why do they still kiss each
other – to express their own
vises?
No matter where in the world,
you play your football match,
The game is always better –
when you start from scratch.
Enjoy the English Premier
League – on a cold and wet
Saturday,
And when your team score a
goal – you can all shout…
HOORAY!!!!
Written by Darryl Ashton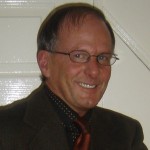 Follow Darryl on Twitter @AlfGarnettJnr
Check out more of his brilliant work at his Google+ page
Like O-Posts on Facebook
                                             You can also follow O-Posts on Twitter @OPosts