Sky Sports now have
increased their prices,
All this and more – it's
no surprises,
Inflation leaps up to
the sky,
High prices – they can't
deny.
The Sky Sports team
know their football,
They commentate in
their own bubble.
Talking football – and
earning their pay,
All this and more – on
Saturday.
Jeff Stelling and friends,
they start new trends,
Reporting on games –
till the ends.
Former footballers –
do take part,
They're so very
passionate – right from
the heart.
Sky Sports do cover,
the Europe' too,
All this and more – just
for you.
Champions League – is
also there,
The World Cup hopes –
if we dare!
The Europe League's are
also great,
They are super skilled –
the fans create?
The FA Cup – Sky Sports
will cover,
I don't know why the
BBC do bother!!!!
The Sky Sports team still
sing the blues,
Cos no Premier League
team' likes to lose.
They chat and laugh at
each other,
The Sky Sports team…
the ball's in their quarter!
Just keep on watching
the Sky TV,
But you'll have to pay –
it isn't for free!
The Sky Sports Blues –
is what we all hear,
When a goal is scored –
there is a loud cheer!
So pull up a chair and
sit and cheer,
Eat some crisps – and
have a cold beer!!
The Sky Sports Blues
is the song to choose.
Because no Premier
League team likes to
lose!!!!
Written by Darryl Ashton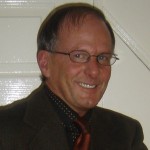 Follow Darryl on Twitter @AlfGarnettJnr
Check out more of his brilliant work at his Google+ page
Like O-Posts on Facebook
                                             You can also follow O-Posts on Twitter @OPosts