We are the refugees, we
really need your assistance,
We are fleeing persecution –
as we sail to a new existence.
We are leaving our danger
land – it is known as
Syria –
Our lives have all been torn
apart – causing mass hysteria.
But, wait, there's breaking
news; 'a land of football
stars',
They are playing football
and some do play guitars!
The Europe teams have
united – and their aim is
charity –
To help all the poor people –
known as a refugee.
Even the English Premier
League – they too are raising
money,
To help us to our new life –
on our perilous journey.
From Liverpool to Everton,
from Bournemouth and also
Chelsea,
We also love Manchester
United – and their rivals –
Manchester City!
They along with Barcelona –
and Real Madrid together,
Inter Milan and A.C. Milan –
they always get good
weather!
The fantastic teams we
all do see – is a treat for us
all, so please;
'Thank you from our hearts
and souls – as we are the
football refugees.'
Written by Darryl Ashton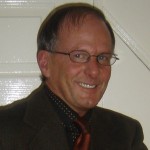 Follow Darryl on Twitter @AlfGarnettJnr
Check out more of his brilliant work at his Google+ page
Like O-Posts on Facebook
                                             You can also follow O-Posts on Twitter @OPosts