The football season
is now reborn,
The kissing of the
players – is now the
norm.
They score a goal –
and scream like a
woman –
They also dance –
as their erotica is
awoken!!
They run around on
a pitch –
Stopping only – to
wipe their snitch.
Over paid – and
messing around,
In the dressing
room – they pace
the ground.
The world of soccer –
in the USA –
All the boys all come
out and play.
They have just signed
David Beckham –
Followed by Steven
Gerrard – a scouser'
they reckon!!
Diving they do – it's
now their culture,
Conning the ref – is
it any wonder?
But the kissing they
do – and it doesn't
look nice,
Are they behaving –
like they're running
a vice?
The English Premier
League, it is so very
rich,
Loads of talent – or,
is it a glitch?
Sky Sports and BT –
have paid over the
odds,
Raising my phone
line rental – the
greedy sods!!!!
Welcome to soccer –
in the USA –
Where everyone is
happy – come what
may!
So enjoy your football –
and feel the bliss;
'If you do score a goal –
do you have to kiss?'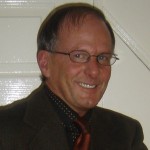 Written by Darryl Ashton
Follow Darryl on Twitter @AlfGarnettJnr
Check out more of his brilliant work at his Google+ page
Like O-Posts on Facebook
                                             You can also follow O-Posts on Twitter @OPosts