The English football league
is now underway,
But why was Gary Lineker
wearing his underpants
to present Match of The
Day?
He wore them for a bet,
because his team won
the league,
His beloved Leicester
City – they caused mass
intrigue!
And what about the
mighty Liverpool – playing
Arsenal,
What a cracking game it
was – plenty of goals to
see – unlike the FA Cup
Final!
Then there was Manchester
United – their opponents
were little Bournmouth,
Jose Mourinho's men won
the game and Bournmouth
had quite enough!
The footy is now underway,
for the addicts of the game.
Watching the football superstars,
play, and make their name.
There's plenty of money to
spend – especially on their wages.
And this can cause resentment,
and the anger also rages.
The world will now rejoice,
as football does embrace.
It can unite poor countries,
and unite the human race.
All around the world – boys
are kicking a ball –
Hoping to make the big time –
praying to hear that call.
Football can bring world
peace – and eradicate famine
and war.
Help to build more homes
for the poor – football does
reach so far.
Even religion is blessed, as
football embraces all
different cultures.
Allowing children to play
this game – and still following
their scriptures.
Football can be holy, too,
as prayer is said by all.
Footballers say a prayer
every day – hoping to
hear the call.
The magic of the football
game is a pleasure to the
eye.
While the good lord watches
on – in heaven, so high up
in the sky.
So welcome everyone, the
world of football is here.
And when your favourite
team scores a goal – you
shout a great big cheer!
God Bless the game of
soccer, as it's known in
the U.S.A,
And when you go and
watch a game on TV- it
may be Gary Lineker on
the BBC's; 'Match of The
Day!'
As Gary drops his trousers
for the cameras,
The football goes on and
on – the sight is adventurous!
But if charities can benefit
from football – then that has
to be a good sign.
And all the world will
celebrate – football is so
heavenly divine.
Written by Darryl Ashton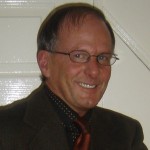 Follow Darryl on Twitter @AlfGarnettJnr
Check out more of his brilliant work at his Google+ page
Like O-Posts on Facebook
You can also follow O-Posts on Twitter @OPosts
ALSO: Please check out Darryl's two fascinating new books – one on football poetry: My Crazy World of Football Poetry, and the more politically-inducing: My Amazing World of Poems and Political Satire. Both are available to order on Amazon.