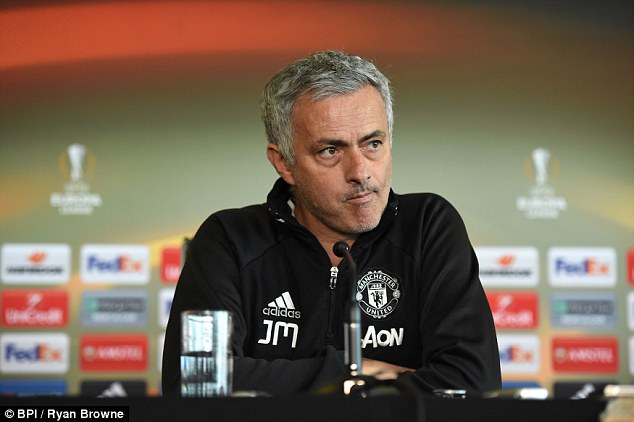 Wednesday, May 24th 2017 is Manchester United's first European final since the 2011 Champions league final. It could be historic as it's the sole European trophy that the Red Devils have yet to win.
But it's much more than that.
The victors in this game not only win a trophy and the Europa League title, but more importantly they earn a place in next season's group stage of the Champions League.
Having won this cup twice and been twice runners up, the Champions League is the competition that for so long had been like United's back yard.
They have finished outside the top four in the Premiership and their only way back into the competition is through lifting the Europa League title.
The stakes couldn't be higher.
Rebuilding phase
It's become very clear that United are a club in a rebuilding phase.
Since his appointment last May, Jose Mourinho has worked with the existing squad for a season and has already sold signings of his predecessor Louis van Gaal; players like Bastian Schweinsteiger, Morgan Schneiderlin and Memphis Depay have gone.
Others may follow out the door this summer, with Mourinho openly voicing his frustration with the likes of Luke Shaw and Anthony Martial.
Michael Carrick is nearly 36 and at the end of his career, and Zlatan Ibrahimovic will be injured for a year. Former talisman and club captain Wayne Rooney is now just a peripheral squad player.
So it's fair to say that having Champions League football next season will be crucial in attracting the type of players Mourinho feels can replace some of the current stars and improve the squad on a whole.
Ajax's resurgence
AFC Ajax stand in United's way.
The Dutch club like United have a similar recent history – flattering to deceive in their domestic league with Feyenoord recently crowned champions and are a far cry from the club that won the Champions League in 1995.
Like the Red Devils, they too have a proud pedigree on the continent, (a total of 8 European titles in all competitions) and they too like to promote youngsters. The average age of this current side is 22.
United the favorites
Compared to the youthful Ajax, Manchester United despite poor domestic form will go into this match as slight favourites.
They have higher profile and more experienced players, not to mention the world's most expensive footballer; Paul Pogba.
Added to that, Mourinho has an impressive record in finals. He has won 11 of his 13 appearances and never lost a European final.
A walk in the park, surely? Failure on Wednesday is unthinkable.
Failure is not an option for United
Not only would United struggle to attract the top names in the summer transfer market, but they would also be faced with another season of the Europa League – bringing with it a grueling Thursday-Sunday match day schedule.
Failure would cost the club millions in TV revenue not to mention activating a 30% payment reduction clause next year from the club's jersey manufacturer Adidas.
So it's fair to say the Europa League final will be the most important match in recent years for Manchester United.
It could change the club's history, but also their future.
It's definitely crunch time at Old Trafford.
Written by Nicholas Behan
Like O-Posts on Facebook
You can also follow O-Posts on Twitter @OPosts