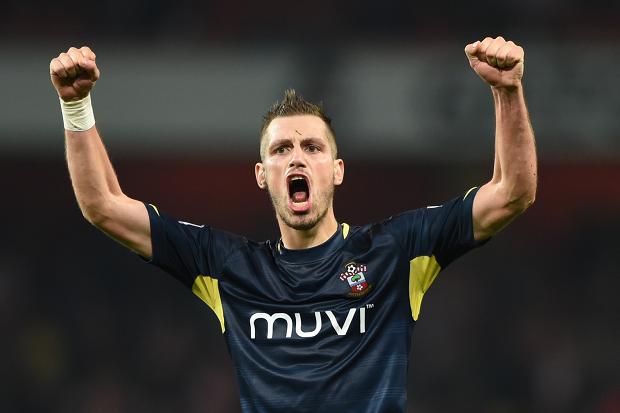 It is slightly over a decade since the Glazer family purchased a controlling stake in Manchester United from J.P McManus and John Magnier, before a month later completing the takeover and loading the club with debts in excess of £500 million which they have spent the next ten years servicing.
Over £700 million has so far been spent on bank charges and interest fees whilst United fans have paid for it with gradual ticket price rises and the controversial mandatory purchase scheme for cup matches.
Behind that unsavoury takeover, the catalyst for the protest club FC United and years of chronic under-investment that eventually led to Sir Alex Ferguson's exit and a malaise under David Moyes, was a certain Ed Woodward, who in 2005 was a banker who facilitated the high-interest hedge-fund loans that allowed the Glazers to gain control.
Woodward was given the role of executive vice chairman after David Gill's exit in 2012 and, after supporters called for his sacking following a disastrous 2013 transfer market under the guise of Moyes, has now been promoted to flavour of the month for directing an off-season that has seen United sign Memphis Depay, Matteo Darmian, Bastian Schweinsteiger and most recently Morgan Schneiderlin.
With the chequebook being waved about, it is currently impossible to find any trace of the anti-Glazer sentiment that trended on Twitter for two days after the defeat to Swansea on the opening day of last season, with the huge debts and risky talk of financial reorganisation firmly on the back-burner.
Woodward and the Glazer's marketing team deserve immense credit for the series of sponsorship deals that has boosted the club's annual revenue to £433 million, positioning them as Europe's third richest club according to Forbes, but the 14% drop they announced for May's third quarter financial results has seemingly sparked the club, with the record-shattering £1.1 billion deal with Adidas in pocket, into action as they aim to once again mount genuine challenges on all fronts next season.
Following Moyes's embarrassing failure to land Ander Herrera and the eventually panic-driven £27 million move for Marouane Fellaini two years ago, Woodward and United have acted with a conviction that delivered Juan Mata for £37 million from Chelsea, Moyes's last signing at Old Trafford, while his successor Louis Van Gaal's spending has now surpassed £200 million in just over a year. With both Edinson Cavani and Nicolas Otamendi being linked, there could still be more for United's fans to get giddy about.
Last year's acquisition of Angel Di Maria and now the recent capture of Schweinsteiger shows how United have returned to shopping for elite players while the arrival of the German, as well as the combative Schneiderlin from Southampton, has brought long-overdue maintenance to a midfield department that had been left to decay in the six years between Owen Hargreaves's signing in 2007 and Fellaini's move in 2013.
The announcement of both deals on the same day, for a total of £35 million, is anathema to the dithering under Moyes that led to the shambolic deadline day signing of Fellaini for £4 million more than what the Belgian would have cost earlier that window. United and Van Gaal now fly to the USA for a pre-season tour with Schneiderlin and Schweinsteiger on board after another ominous flexing of their financial muscle and the appeal of their ambitions.
Schweinsteiger will bring with him near-unparalleled experience of recent Bundesliga domination with Bayern Munich and a World Cup triumph with Germany, while Schneiderlin will also provide the nous gained by seven years with Southampton, three of which were in the Premier League.
Having signed for the Saints as an 18 year old in 2008 for £1.2 million from Strasbourg, the French midfielder stuck with the club through relegation from the Championship in his first season and the subsequent administration to lead them back up to last year's brilliant seventh place finish. With 260 appearances to his name on the south coast, few at St Mary's will begrudge the 25 year old the chance "to play with better players and the best manager in the world."
Only Chelsea's Nemanja Matic won more tackles than Schneiderlin in the top flight last term while with 2.42 interceptions per game the French international was rated above the likes of Sergio Busquets. He will add much-required bite and discipline to United's midfield and he is also an underrated distributor of the ball, tallying 52.9 passes per game last term and finding a teammate once every 95 seconds.
Already established as one of the best holding midfielders in England, last season was the continuation of the form that saw him complete the most tackles and make the most interceptions in the 2012/13 Premier League season as he picked up both fans' player of the year and player's player of the year awards.
There was always a feeling that amidst Southampton's exodus of last summer, Schneiderlin was the one who had the potential to cause most damage should he too be sold. After reportedly being close to a move to Spurs last July, Ronald Koeman kept hold of his player and would see him thrive, though the Dutchman was forced to admit this week "every player has a price" after the midfielder missed Southampton's first day of pre-season training.
Koeman looks set to bring in PSV Eindhoven's Jordy Clasie as a replacement but unlike those who had departed St Mary's before him, Schneiderlin's exit could deal a fatal blow.
That is the club he leaves behind however and Schneiderlin will now prepare for his "new adventure" as the deepest-lying midfielder in the 4-3-3 system that Van Gaal is likely to introduce. He will provide the willing legs for Schweinsteiger, protection for Herrera and Juan Mata and competition for the ageing Michael Carrick as United's midfield now looks capable of laying the foundation of a proper title challenge.
If that comes true, expect the history of the Glazers and Woodward to be further glossed over with the tide of goodwill and fickle admiration.
Written by Adam Gray
Follow Adam on Twitter @AdamGray1250
Like O-Posts on Facebook
You can also follow O-Posts on Twitter @OPosts