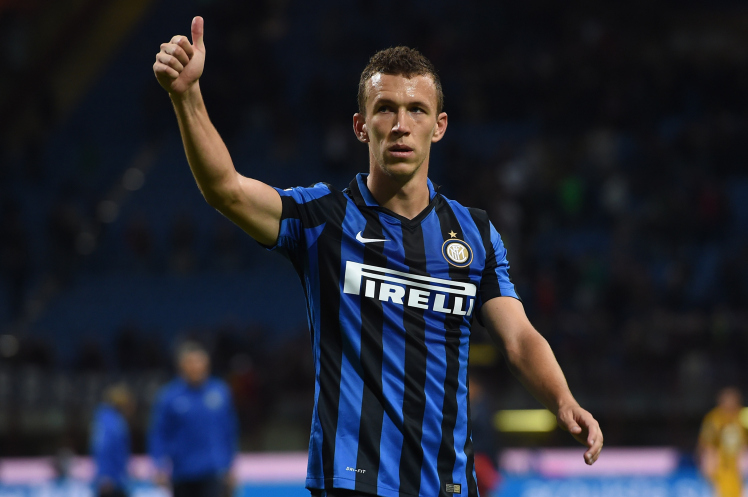 Sadly for football fans across the world, the Premier League season ended just over a week ago. Reading the news, however, you wouldn't know it.
Indeed, the big clubs have rushed straight into action – not on the pitch but in the transfer market – and already delivered two huge signs that this summer's prophesied mass spend is sure to go ahead as planned.
The first was Manchester City's capture of Bernardo Silva. The second has come from their fierce cross-city rivals, with Sky Sports reporting Manchester United are in talks over a £36 million move for Ivan Perisic.
It's no surprise either side want to strengthen, given their third and sixth-placed finishes in the Premier League respectively. United secured the lower of the two positions yet did win the Capital One Cup and Europa League trophies.
Boost for United's attack
Those two cups have set the stage for Jose Mourinho to chase more prestigious titles – and Perisic is no doubt a signing that could aid that development.
The 28-year-old is an experienced wide man boasting the likes of Borussia Dortmund, Wolfsburg and Inter Milan on his CV, along with being capped 50 times by Croatia. His arrival would inject a spark into a Man United attack clearly lacking over the past season.
United scored a staggering 23 goals less than Arsenal in the top flight, with Liverpool, Man City, Tottenham and Chelsea all also netting more.
Questions have been asked not only of Manchester United's finishing but their service in the final third. Perisic is a player that, in theory at least, should improve both.
Bad news for Martial
The Croatian's recruitment, though, could spell trouble for a United team-mate.
Perisic can play out wide and as a supporting striker and, looking at the resources already available at Old Trafford, one man could be set to lose out.
It's not Juan Mata – who has proved adept in multiple positions when called upon. It's not Marcus Rashford or Jesse Lingard, either, with the young forwards showing plenty of potential for both club and country.
Henrikh Mkhitaryan, too, should be safe and may likely slot in alongside Perisic more often than not after a solid first season with Mourinho's men.
No, Anthony Martial is arguably the biggest victim of the mooted £36m move. Indeed, the Frenchman mainly plies his trade down the left – which is where one might expect Perisic to feature.
Martial has already incurred the wrath of Mourinho in the past, with both his form and attitude questioned by the Portuguese boss – as evidenced in The Guardian.
Mou unafraid of handing the axe
Under other coaches, Martial may be expected to learn from Perisic and take his own game forward. Mourinho, however, has never been afraid to let players go when he doesn't see them fitting in.
Kevin De Bruyne and United's own Juan Mata are cases in point.
The 21-year-old will have to show all his worth if Perisic does join him at United this summer. For a reliable back-up, Mourinho already has Ashley Young.
Martial, the young star when he first moved to Manchester, is expected to be far more than just a reserve.
Another Depay?
Only in January, Memphis Depay was allowed to leave Man United and rebuild his career at Lyon.
Will Martial go the same way with yet another body brought in to compete for his place, or can the Frenchman rise to the occasion and finally fulfill his glowing potential?
Written by Timothy Poole
Follow Timothy on Twitter @TimPooleSport
Like O-Posts on Facebook
You can also follow O-Posts on Twitter @OPosts