The planets float around all
day – within the outer space,
They sometimes chat and
watch TV – they do this so
with grace.
They've discovered a new
interest – which really does
intrigue,
They get together every
week – and watch the English
Football Premier League!
These planets have been so
dormant – but they discovered
a magic moment,
They were told of the English
Premier League – so they
checked out this installment!
They saw the angels all sat
down – watching Real Madrid –
They shouted and they clapped
their wings – just as all the
humans did!
Then the planets got a TV –
made by Panasonic,
They then started to watch
the football – and the teams
were really magic.
The planets were all so
amazed – and while watching
Barcelona –
When Barcelona scored a goal,
they shouted: 'HALLELUJHA!'
All the angels and the planets
had never seen this before,
They were watching European
football – 'oh, what a score!!!!'
The universe was all lit up –
as the planets lit up their lights,
And all the angels sat with
them – to watch the football
highlights!
They really were all cheering –
and the planets were so
excited,
'This game of earthling football –
is really very good – and we'll
have to watch Man United!
So every Saturday, they all
gathered round – like something
out of Star Trek;
'And watched all the European
football – the results they did
so check.'
These planets are also very
thrilled with the brilliant' Inter
Milan,
Watching them play in the
their space galaxy – everything
goes to plan.
The planets tell the angels – of
these fabulous new teams,
And when the magic floodlights
shine – you can see them in
your dreams.
From Saturn, Earth and Neptune,
and Mars soon follows suit,
Jupiter is also there – eating juicy
fruit!
The planets have now discovered –
a truly remarkable game,
From the European super teams –
all do make their name.
A new galaxy of planet stars – are
shining in the sky,
The planets are watching the football –
the English Premier League, so high.
The magic is all there – and the planets
are all so thrilled –
The super European football leagues –
their skill is now distilled.
The game of football and soccer, has
reached outer space,
The planets are so impressed – they
even do say grace!
When the games have ended – and
they meet their perfect hosts;
'The planets are now introduced – to
the brilliant O-Posts.'
So welcome to the game of football –
as the planets all shout; 'HOORAY!'
'Thank you so very much – and we'll
see you all on Saturday!!!!'
Written by Darryl Ashton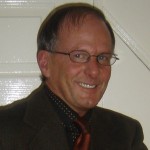 Follow Darryl on Twitter @AlfGarnettJnr
Check out more of his brilliant work at his Google+ page
Like O-Posts on Facebook
                                             You can also follow O-Posts on Twitter @OPosts