As January approaches and writers everywhere prepare their 'January Sales' headlines, we take a look at what each club might be up to in January.
AFC Bournemouth
Looking to become an established league club, Eddie Howe has done his bid to be the next Arsenal manager no harm by doing the impossible and making Jack Wilshere durable.
Other loanee Nathan Ake has done a good job and Howe could do worse than try and secure the youngster permanently, especially as the other centre halves are distinctly Championship looking.
No disrespect intended to Cook & Francis, but I'm not convinced.
Arsenal
What Arsenal need is invariably very different to what Arsene wants.
They still need a midfield powerhouse to replace Coquelin (let's face it, they still need to replace Vieira) but instead they'll buy some young attacking midfielder from abroad.
They seem to me to be in dire need of some leadership on the pitch.
Burnley
Burnley need a road map so they actually turn up away from home. Zing.
Joey Barton's on the way back, will that help?
As with all newly promoted sides it seems scoring goals on the road is a huge problem, but a winger who isn't George Boyd might help create some chances for Vokes, whilst Andre Gray is too good to be sat on the bench, albeit with good reason.
Chelsea
What do you get the man that has everything?
Antonio Conte has 11 wins in a row at this time of writing, a settled side and even has Kurt Zouma back soon to boost his defensive ranks.
The icing on the cake is that some of the youngsters Chelsea have hoarded for years are now making a breakthrough, Victor Moses recapturing the form of his…er, Wigan days.
The only dilemma is whether they go full on Scrooge McDuck with the Oscar money, or whether they buy more shiny things in case anything happens to Hazard.
Crystal Palace
New manager please!
6 wins in the whole of 2016 is fairly atrocious and whilst Pardew will hope for a change of fortune in 2017, history suggests than any upturn in form will be followed by an even bigger downturn.
They do need a left back though, just to put Martin Kelly out of his misery, but otherwise this side should not be in the bottom 5.
Everton
Speaking of downturns in form, Everton.
Wow. What has happened here? The sides look decent on paper but when you break it down, there are some gaping holes.
Ashley Williams needs a partner that isn't towing a caravan, Bolasie was one of the brighter sparks but he now needs replacing and who knows what Ross Barkley is up to.
Media reports have linked them to Morgan Schneiderlin but as Idrissa Gueye has been one of their better performers, I'd say there are other positions that are in more urgent need of repair.
Hull City
Where do you start?
With a squad that resembled the default Master League side on PES, it's a bit of a miracle they have any points at all. Add to that a rookie manager (admittedly an experienced coach) and Michael "is he still playing!"
Dawson and it would top any survival story if this lot survived. A striker who can score goals will probably help, Snodgrass looks like a creative player but you can only create so much when passing to Diomande.
As my Dad always says, it's difficult to soar like an Eagle when you're working with turkeys.
Leicester City
N'Golo Kante. Never has the absence of one man affected a team so much.
Short of getting him back, his cheap clone from somewhere will help enormously. In fact, it doesn't even have to be cheap.
You have 6 months left of being champions, go wild. It may never happen again.
Liverpool
As entertaining as Liverpool are, part of that is down to their defenders and goalkeeper.
With a winger at left back, you're never going to be watertight and with Alberto Moreno rightly out of favour, you do wonder if Klopp will buy an actual full back rather than shoehorning Milner in there.
This is a great chance for Liverpool to win the league for the first time in over 25 years, there's no room for slip-ups. I mean mistakes.
I'll leave the goalkeeping debate to Gary Neville.
Manchester City
If you lived in a cave and only watched Premier League football, you would be asking yourself what on earth Guardiola is up to.
Fortunately, or sadly depending on your outlook on life, we all know better than to dismiss Pep's ideas, no matter how strange it is seeing Kolarov and Sagna lineup at centre half.
With hilarious results. I don't know what to recommend, because I have no idea what system Pep will play.
A centre back seems an obvious purchase, with Kompany permanently out, Stones being the opposition's most creative player and Otamendi being the old bull in a china shop, but you can always put a full back in there.
What's the worst that can happen?
Manchester United
Trim your squad, Jose. Then buy more Mendes players.
We mentioned Schneiderlin earlier, but will somebody please think of Ashley Young? That's before we even consider poor old Basti.
It seems Jose is after a centre half, and who can blame him. Nobody should have to rely on Rojo and Jones.
Mind you, Chris Smalling has made Rojo and Jones look good, so there's something to think about.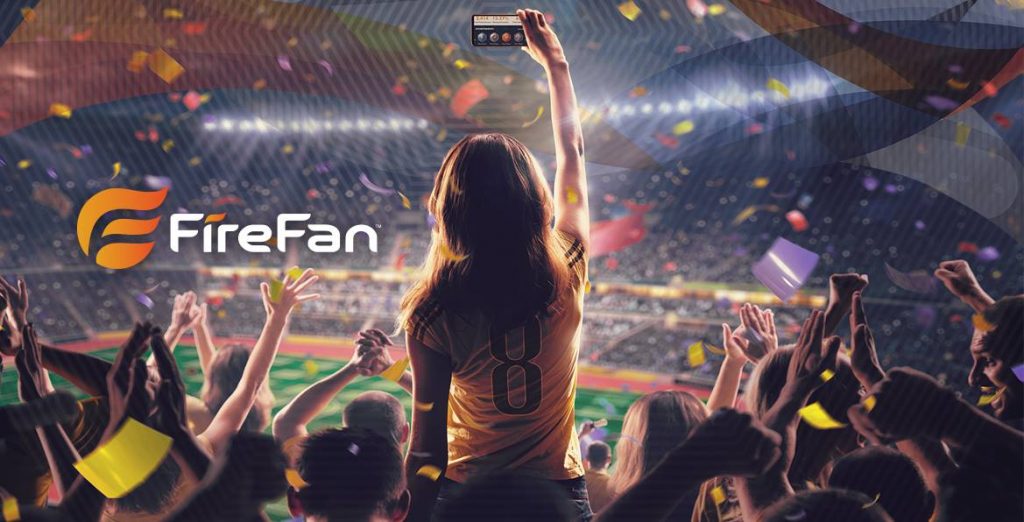 Middlesbrough
Cautious is one word a Boro fan used when describing Karanka to me the other day.
Whilst a leopard probably won't change his spots, it seems obvious to say that keeping Negredo on his 2013 Man City form is imperative as when he turns up in "Gary Neville's Valencia" form, it's a disaster.
A backup forward wouldn't go amiss, especially as there'll be a Championship scrum for Jordan Rhodes' services I'd imagine. Keeping the highly rated Ben Gibson should also be high on the priority list.
Southampton
After a shaky few weeks it didn't take long for Southampton to settle into their old selves, keeping many clean sheets and Charlie Austin the latest to pick up the goal scoring baton.
However, Austin is now out for 3 months, and Shane Long isn't in one of his good spells, so finding somebody to score goals at least until Austin's return looks vital.
Otherwise, sorting out the future of Jose Fonte seems like the only thing on the agenda for Claude Puel.
Stoke City
Stoke have no identity anymore.
Tony Pulis didn't pull these boys up from the Championship so Joe Allen could play as a number 10. Ryan Shawcross seems to have lost his edge, he hasn't halved anybody for months now, whilst Xherdan Shaqiri turns up once a month or so just to maintain an interest.
With only 19 scored and 24 conceded, there's work to be done for Mark Hughes at both ends of the park.
Wilfred Bony has a clause that allows him to move to China (what a clause to have) so there may well be a loan space available at the very least. Jack Butland's recovery from an ankle injury may also help the goals against statistic.
Sunderland
The more the odds are stacked against Sunderland the better they seem to be.
A huge injury list, no money in the bank, a manager claiming to have second thoughts about even taking the job, and yet somehow they've been on a bit of a roll leading up to Christmas.
They've used both domestic loan slots and Moyes has been on record saying they have to sell to buy, so it's quite the predicament.
Lamine Kone has a release clause though so that could generate funds for Moyes to buy a more loyal centre half and a midfielder who is not Lee Cattermole.
Swansea City
Poor Bob Bradley, inheriting a team who just can't defend. And then making it worse.
I hope for Swansea's sake they find a centre half willing to help them out of this mess, otherwise they'll not last long. T
he whole Sigurdsson to Llorente thing probably has some legs, and of course record signing Borja could start pulling his weight, but generally the whole team aside from Siggy looks pretty poor and Bradley will have to use all of that American panache to try and recruit some help.
If he's still in charge that is. The figure of Sam Allardyce looms large (larger than normal) for any relegation threatened manager.
Tottenham Hotspur
How's that Moussa Sissoko deal working out? About as well as Vincent Janssen, I'd suggest.
The Spurs squad is quality, although it's been shown that Wimmer and Dier are less than adequate centre half replacements should Alderwiereld or Vertonghen be missing.
With youngsters like Winks appearing to add further depth, and Erik Lamela's return, even with the Europa League campaign they should have a good shot at the top 4 without even hitting the shops.
Watford
I mentioned earlier about the default PES Master League team, well Watford are getting more and more like those random teams that make up the numbers.
Just a random selection of players, who knows who will play next week.
That's probably very ignorant of me, as I'm not a Watford fan, but there's so many random players who I won't profess to knowing anything about. That's dual ownership for you.
Another striker perhaps? Deeney can't do it all on his own, Ighalo has disappeared and Okaka looked good in that one game.
I honestly haven't a clue though, sorry Hornets fans.
West Brom
Tony Pulis is having a party! His side sit comfortably in the top half and can even afford to leave Nacer Chadli on the bench.
Tony loves a defender though, so he'll probably buy one of them at some point with McAuley and Olsson getting on a bit.
Allan Nyom isn't going to the African Cup of Nations in order to retain his place at WBA, which will delight Tony further.
West Ham United
A new stadium? I kid, of course.
A striker is a necessity, as Zaza has been a disaster and Andy Carroll will doubtless be injured again.
Rediscovering the form of Dimitri Payet will probably help too, whilst a right back so that Antonio can play further forward and continue to humour us with dances from the past would be perfect.
Bilic has looked haunted these last few months, I want to see happy Slaven that we saw on ITV in the summer.
FYI: This piece is satirical.
==============
PS:  Yes, I know it is spammy but please support Tales from the Top Flight by pre-registering to play FireFan. It is a FREE sports app that costs you nothing to download, but Tales make a small commission on each free download which helps us pay things like server costs, automation software and, hopefully, one day for submissions.  I repeat, it will cost you nothing to download but will help us massively.  Thank you.
PPS:  Subscribe to the newsletter and get things that don't get published on the website, you know, as a special treat to you.
PPPS: To catch up on posts you may have missed head over to www.talesfromthetopflight.com and follow him on Twitter: @comeontheoviedo
Like O-Posts on Facebook
You can also follow O-Posts on Twitter @OPosts