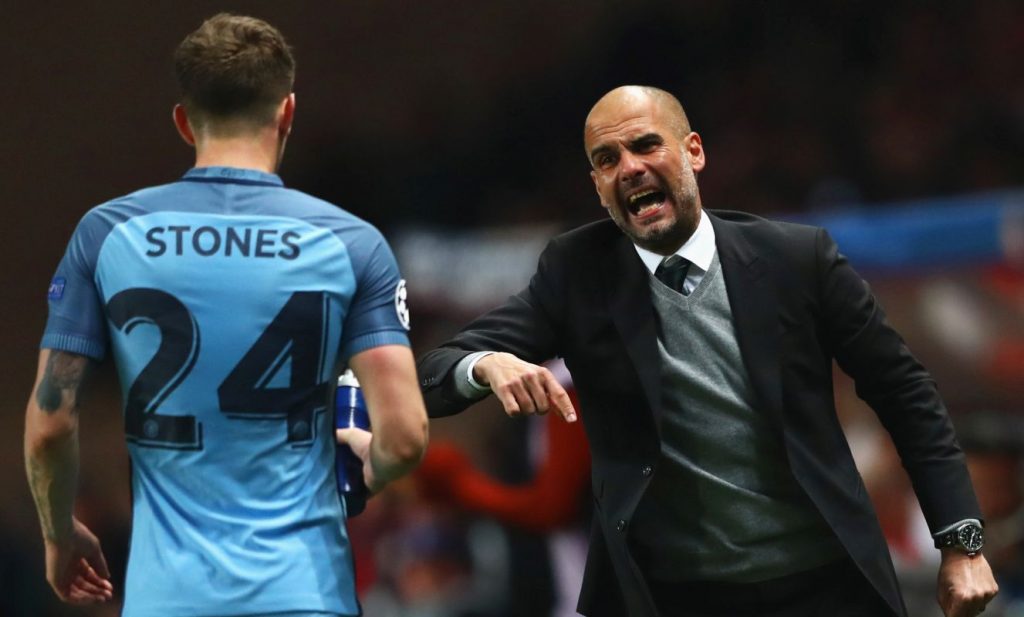 You have to go all the way back to May 2012 to find the last English winner of the Champions League when Didier Drogba's decisive penalty shoot-out strike handed Roman Abramovich the trophy he most desired.
Since then a team from the Premier League hasn't really come close despite Chelsea and Manchester City both reaching semi-finals within that time frame.
There is widespread confusion as to why there has been the sudden drop off in achievement from English teams who dominated the competition from 2005 onwards with three victors coming from the Premier League in that time, as well as seven final appearances.
Losing the desire to defend
Arguing that it is cyclical is not incorrect but there is more to it than that.
English teams have simply lost a desire to defend and it is causing huge embarrassment when the richest teams in the world are regularly embarrassed on the continent against teams with far less of a budget.
Just look at Juventus' performance against Barcelona on Tuesday evening with the Turin giants securing a 3-0 first-leg victory.
What was clear by the emphatic celebration of every single save from Gianluigi Buffon and every single block or tackle from either Giorgio Chiellini or Leonardo Bonucci was just how strong the desire to defend is within those players.
It helps to have such talented individuals within those areas but more so it is an attitude issue.
The stigma
English teams simply do not value defending anymore with there a stigma attached to being solid at the back as far too many English teams feel that defending has to be sacrificed to implement a free-flowing attacking style.
Now I ask you, were Juventus boring on Tuesday evening? Did Paulo Dybala's fantastic individual brace come as a result of slow, negative counter-attacking play? The answer to both of these questions is a resounding no.
Massimiliano Allegri's side had the perfect balance between defence and attack, they had solidity within their own half which allowed the likes of Dybala and co to express themselves when handed an opportunity to test Barcelona's ailing back-line. They were phenomenal to watch as a team.
Dybala and Higuain aside, you would have difficulty making an argument that Juventus' forward line is better than that of Liverpool or Manchester City.
There is such talent in attack at those two clubs that is quite simply shocking that they are let down so badly in defence.
Arsenal are another example that are easy to point towards with Arsene Wenger overseeing some quite phenomenal play in the opponent's half that is routinely let down by a non-existent defensive strategy, something that Sam Allardyce made perfectly clear following Crystal Palace's 3-0 victory over the Gunners on Monday.
"We had the opportunities to score goals; I thought the weaknesses with Arsenal were going to be defensively as they leave their centre-backs really exposed. Monreal and Bellerin play like left and right wingers, the central defenders are just left on their own," he explained.
Following the Pep template to no avail
Despite it ending almost five years ago the Pep Guardiola era at Barcelona still influences clubs in England's top flight with many looking for the ideal manager who can implement such an attacking style that they sweep away all teams they face.
This is quite simply not possible and the coaches that are searching for such a formula are not enjoying success.
Atletico Madrid and Juventus are perhaps the most balanced teams in Europe with their work in both phases of the game quite exemplary.
It is no coincidence then that one of these two teams has competed in all of the last three Champions League finals.
In this period there hasn't been a single English team in the final.
Close, but no cigar
The bizarre thing is just how close the Premier League is to getting it right.
Jose Mourinho's Manchester United have been defensively excellent since October but can't string things together in attack whilst Champions elect Chelsea have been efficient on both sides of the ball for much of the campaign.
You could argue that those two teams, along with Tottenham Hotspur, are better prepared for a Champions League run than Manchester City and Liverpool irrespective of the fact the latter teams are infinitely more exciting.
Now there is a difference between having a desire to defend and wishing only to defend.
The style of West Bromwich Albion is not one which will trouble Europe's elite, but perfecting fine art of balancing both phases of the game will.
Incomparable
The wealth in the Premier League is incomparable with other top leagues and it is a shame to see so much of the money being wasted trying to look for different attacking solutions when in fact the real solution lies at the other end of the pitch.
Perhaps Manchester City will push to sign Leonardo Bonucci in the summer for a world record fee for a defender and perhaps this will make all the difference but probability suggests it won't with the nuance of the problem not necessarily how good your defenders are but rather how good you allow them to be.
Even Bonucci would struggle in Guardiola's cavalier system which has left John Stones horribly exposed all season long, a problem that he thought he would have escaped after working under Roberto Martinez at Everton.
You would be foolish to argue that Stones isn't a good natural defender because he has shown glimpses of it so often and if Jose Mourinho was so eager to sign him when he was Chelsea manager then there must be quality there with the Portuguese's eye for a centre-half unmatched across the coaching realm.
The truth is he is often left isolated and unprotected with the team focusing more on going forward than protecting their goal. What needs to change is not necessarily personnel but rather an attitude.
Time to value defending once again
English teams need to value defending once again and stop viewing it as a grubby part of the game, Guardiola's admission that he doesn't coach tackling with Manchester City was plainly true which is what made it all the more galling.
Until there is a desire within Premier League teams to keep goals out that matches that shown by Juventus and Atletico Madrid then people are going to continue scratching their head and wondering just why the riches of the Premier League are being shown up by European teams.
To win the Champions League you must excel in all facets of the game and at the moment English teams just aren't doing that, it's quite simple, and until they do there won't be another English name on the famous trophy.
Written by Chris Winterburn
Follow Chris on Twitter @Chriswin4
Like O-Posts on Facebook
You can also follow O-Posts on Twitter @OPosts